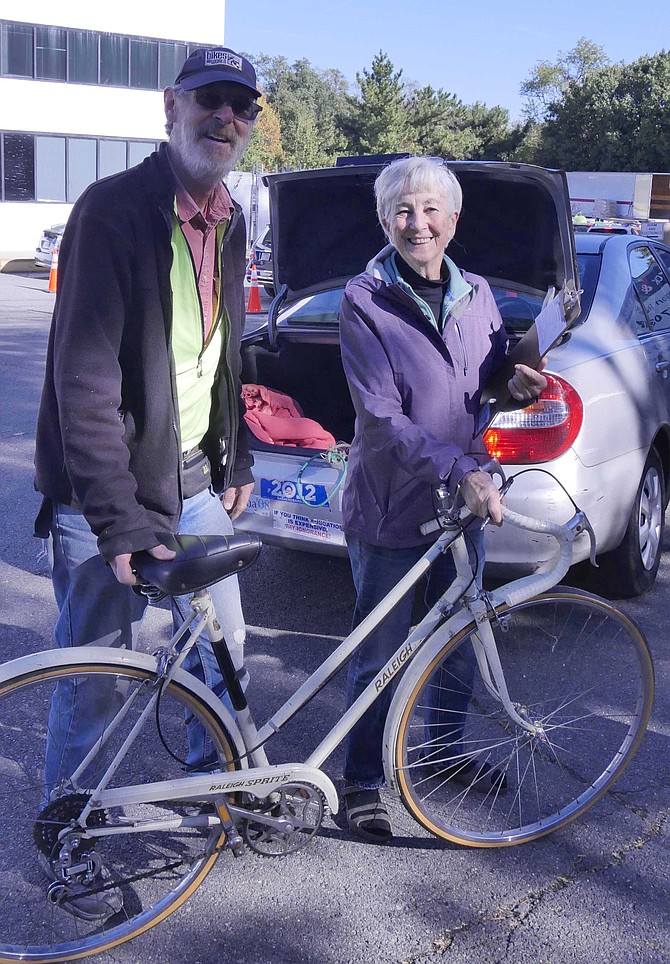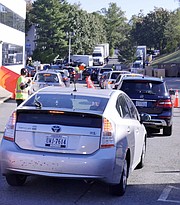 Cars lined up for blocks on Quincy Street in the designated lane created for Arlington's E-CARE recycling event on Saturday, Oct. 19.
Arlington residents were able to safely dispose of hazardous household materials and recycle items including bikes, electronics, and small metal items such as pots and pans. hazardous household materials are flammable, corrosive, poisonous or potentially hazardous products such as automotive fluid, paint, fluorescent light bulbs, corrosives, household cleaners, lawn and garden chemicals, printer ink and cartridges and propane tank cylinders.
The event also included donation of serviceable and repairable bikes. Keith Oberg, who founded Bikes for the World in 2005, says he has been doing this in the area with the County since 1995. "We have collected over 200,000 bikes. I expect to get about 100 today. We already have 15 this morning." Oberg says the donations ebb and flow during the day but there is a rush at the end.
Oberg comments that most of the bikes are donated from the Washington-Baltimore area. They come from people doing fall house cleaning or apartment managers who have bikes left behind.
"We have this event twice a year, and you'd think we would run out of bikes in the area. But," he says, "it's like that fishing analogy. What is the sustainable yield?"
Oberg says the bikes are repaired if necessary and given out according to the greatest need. Some are donated locally, but most are sent overseas to Africa or the Caribbean nations.