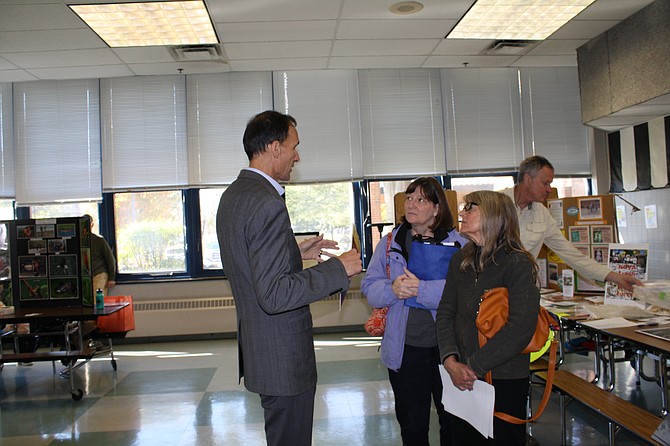 Supervisor Dan Storck invites residents to join the 2nd Annual Mount Vernon District Environment Expo focusing on "How YOU Can Act on Climate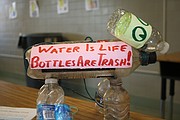 Change," on Saturday, Nov. 16, 2019, from 8 a.m. - noon at Walt Whitman Middle School.
This event will educate and inform local residents on environmental challenges that are faced on a daily basis, including ones that are particular to the Mount Vernon area, given the proximity to water and the many industrial facilities nearby.
Attendees will leave the Expo knowing how to engage in simple actions to make an impact on climate change.
The morning workshop sessions will highlight things to LEARN, ENGAGE and ACT to help the environment.
Topics include: "Drawdown: The Most Comprehensive Plan Ever Proposed to Reverse Global Warming," presented by Beck Modini, Pachamama Alliance, who will look at efforts to reverse global warming and stop climate change, and what can be done to help.
That will be followed by "Small Choices, Big Impact," presented by Zach Huntington of Clean Fairfax.
Next up will be Elenor Hodges, EcoAction Arlington, talking about "Reducing Your Carbon Footprint Through Energy Efficiency."
Mount Vernon Environment Expo
Saturday, Nov. 16, 2019, from 8 a.m. - noon at Walt Whitman Middle School., 2500 Parkers Ln, Alexandria.
Expo Schedule
8 - 11:15 a.m. - Exhibit Hall Open
8 - noon - Electric & Hybrid Car Showcase
9 - 9:30 a.m. - Opening Remarks
9:30 - noon - Film Screening
9:30 - 10:15 a.m. - Concurrent Workshops
11 - 11:45 a.m. - Concurrent Workshops
11:45 - noon - Closing Remarks
The workshops will include representatives from the Virginia Institute of Marine Science, Fairfax County Solid Waste Management, Fairfax County Urban Forestry, Plant NOVA Natives, and finally Try Transit, presented by Fairfax County Department of Transportation.