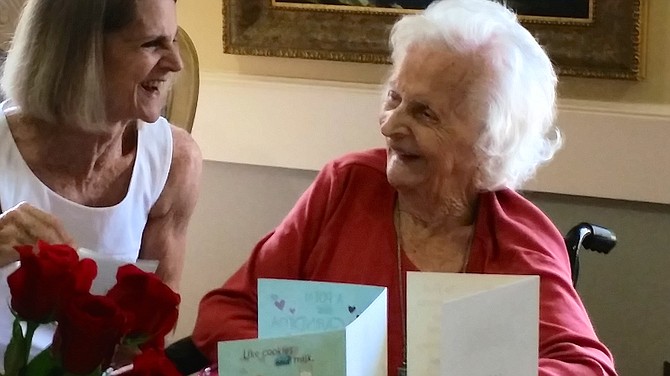 Evelyn Gertrude Carlson celebrated her 102nd birthday on Aug. 5, 2019. She was born in Sylvania, Ohio on Aug. 5, 1917.
Carlson is a Potomac resident, living at Manor Care Potomac on Potomac Tennis Lane.
She is now the last survivor of her 1934 high school graduating class at Burnham HIgh School in Sylvania, where she was a thespian, according to her daughter, Kathy Robens.
Carlson raised her family in Albuquerque, New Mexico, where she worked for the United States Air Force in accounting. After retirement, she loved to paint scenery on New Mexico with acrylic and watercolors.
"She's non-judgmental, she loves people," said Robens.