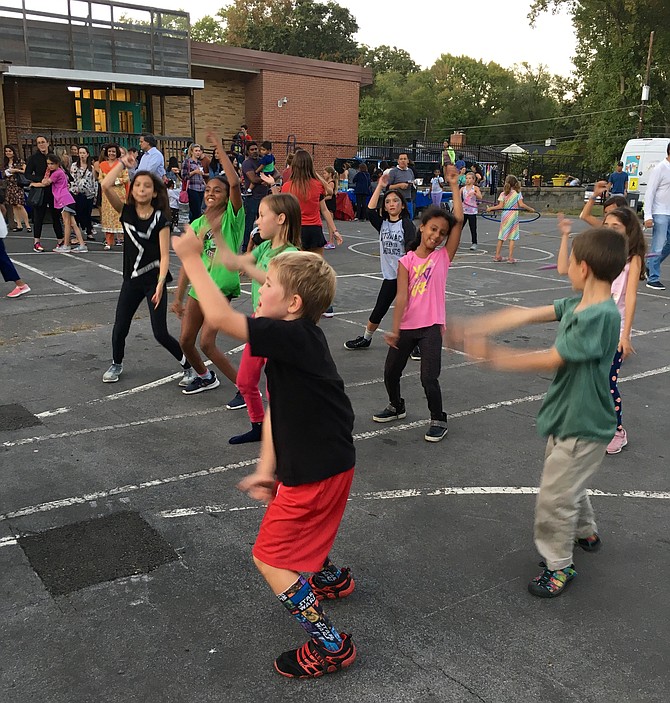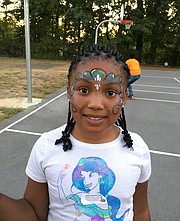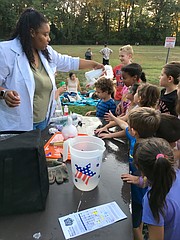 Long after the school day ended Friday, Potomac Elementary School students and their families were still at the school. They were celebrating the beginning of the new school year at a Back to School Picnic.
"It's been a good beginning," principal Catherine Allie said. "We have 50 new families."
Allie said that, with the unexpected increase in enrollment, the school added one-and-a-half teachers and had to work on new class configurations.
"It was a bit of a challenge, but we found really great teachers," she said.
She was also happy to share some new programs at the school, including a pilot program to allow students to have more recess time, part of a county program: Be Well 365. The students have a break in the morning, as well as the usual after-lunch recess, she said.
"We are doing a lot of mindfulness and movement," she said.
They are also working to bring therapy dogs to the school through the PAL program.
"We will bring in dogs for the kids, to bring down stress," Allie said.
Meanwhile, parents were visiting, kids were playing, and families were having dinner on the school blacktop.
The music, provided by Dee Jays Freddy, Chis and Bam Bam of Glide Productions, was loud but the dee jays encouraged everyone to participate with games like musical chairs and dance contests.
Bria Woodson, from Mad Science of Washington, DC, demonstrated science projects using dry ice, turning it into vapor and, somehow, making bubbles that seemed endless.
Joshua Jeffries and his family are among newcomers to the school and the community.
"My daughter [a kindergartener] really likes it so far," he said. "We really like the fact that it is here, and they will go to the new school next year."
The home school is undergoing renovation and expansion this year, so classes are being held in the school on Radnor Road in Bethesda. Next year, back to River Road.
Another kindergartner, Violet Merber, had a dolphin painted on her arm at the face painting station.
"[The year] started really well," her mother, Andrea Merber, said. "She loves her teacher and her classes. At first it was a long day, but she has transitioned well."
Students spread out over the playgrounds some playing soccer, others making use of the playground equipment.
Ashley Phillips, a second grader, had her face painted with a very fancy design, then walked with her mother up to the playground.
"[Potomac Elementary] is good, we have fun, I go to Bar T [an extended care program] and I have friends and good teachers," Ashley said, adding that her favorite subject is math, "because I like numbers."
The school's PTA sponsored the picnic. In addition to all the activities, there was food to buy: hot dogs, taquitos, pizza, popcorn, chips, drinks and ice cream. Families were invited to bring picnic dinners, if they chose.
"I think the school is amazing," Golru Ghaffari, PTA president, said. "We have 15 graduates, sixth through eighth graders, who came back to help out. They just like being here."
As the evening ended, building service worker Mario Andalla stood watching all the activity.
"It's a great school to be at", he said. "There are great people here."