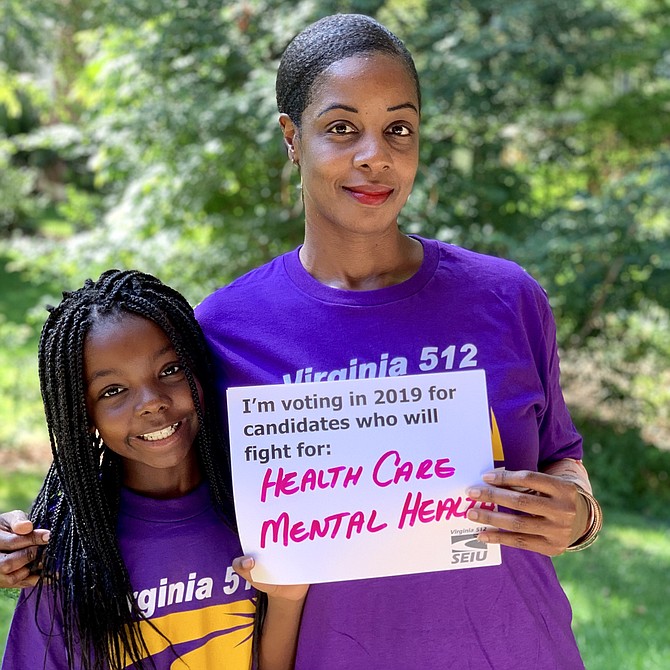 As I reflect on the last few weeks and the changes that I and my co-workers throughout Fairfax County are navigating, the first word that comes to mind is gratefulness. Difficult times have pushed us together in ways that we could never have imagined, and I'm grateful more than ever for everyone who is coming together to protect our community.
Day in and day out, Fairfax County nurses, social workers, first responders and educators – along with grocery workers, home care providers, hospital staff, and countless others – are on the front lines keeping our community safe and healthy. In the middle of this pandemic, I have seen how hard everyone is working to implement changes that seem to occur minute by minute while we maintain services for the community and try to care for our own families. I see co-workers continue to show up every day, despite their fears, because of their dedication and love for what we do.
I see my fellow mental health professionals providing comfort and counseling to our community members with mental illness. I see our housing staff working to ensure that every family has a roof over their heads and that no one loses their homes. I see our community center staff making sure that seniors still get health care, food, and companionship. Their courage and commitment are incredibly inspiring.
As a Board member of the Fairfax County Government Employees Union, SEIU Virginia 512, I also hear my co-workers' concerns regarding safety and health. I hear the fear that some express now that coronavirus is at our doorstep. We are afraid for our loved ones and for the people we serve. And when we learn of fellow employees directly affected, as we did last week, it hurts us all because we are not just co-workers, we are family. We are bonded by our employer, Fairfax County, but we have banded together in unity to take care of each other.

I am so grateful for my co-workers who support me every day so that I can continue serving those in need. I am so grateful for our union, which is fighting for all working families every day. I am grateful for Chairman Jeff McKay and the Board of Supervisors for listening to and partnering with us to keep our community and our workforce safe.
Now we are standing with working people across the country with urgent demands for our federal government. Every one of us on the front lines need protective equipment such as gloves, masks, and cleaning supplies, as well as expanded opportunities for telework so we can continue to serve our communities. We demand paid leave for all impacted workers so everyone can care for their own families no matter where we are from or what race we are.
While it's clear that many challenges are coming, I know that the gratefulness I have now for the people who make our community a wonderful place can expand. I know that if our elected leaders take action now, all of us can look back at this critical moment with gratitude.
The writer is a Mental Health Therapist and SEIU Virginia 512 member.