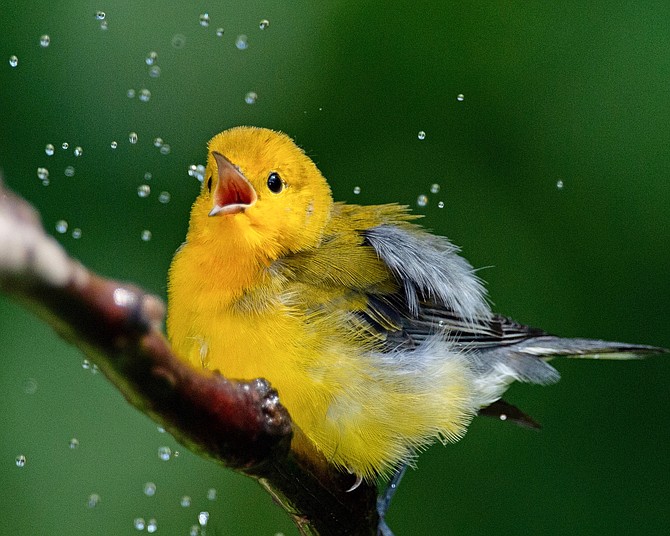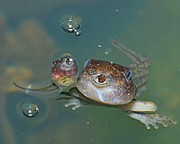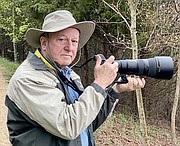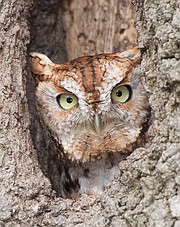 Last week, amateur wildlife photographer Randy Streufert, of Lorton, received notification of his Grand Prize win in the National Wildlife Federation's (NWF) "Garden for Wildlife" photo contest. His winning photo captured a male prothonotary warbler enjoying a misting bath in Streufert's garden on Mason Neck.

The winning picture was taken from Streufert's back porch, with a digital Nikon camera using a 600 mm lens on a tripod.
Streufert's grand prize win was selected from among 4,800 contest entries in several habitat garden categories. In its first contest on this subject, NWF sought to showcase "the impact habitat gardens can have on wildlife and people alike."

Other local winners include Sherry Schellenger Parker, of Fairfax, for her picture of a child in a flower garden; and Arthur Hass, of Reston, for his close-up of an Eastern Tailed-Blue butterfly. Streufert also received an honorable mention for his Cope's Gray Tree frog tadpole and froglet photo.
When not in his backyard capturing wildlife doing what often goes on unseen, Streufert volunteers as Treasurer of the Friends of Mason Neck State Park, and performs maintenance at a conservation refuge on Accotink Bay and Mason Neck. A retired USAID director, he has made a hobby of photographing nature for over more than 20 years, including plants and flowers, as well as wildlife. His contest entries in two prior years were not selected as winners, but were included in NWF's card packages; a cardinal in snow and a screech owl in a tree hollow. HIs grand prize this year won him $1,000 cash, which Streufert plans to donate to aid in the coronavirus crisis response.
The NWF organization, headquartered in Merrifield, Va., is known world-wide for its wildlife photography contests which draw thousands of entries from around the world; 23,000 entries in its 2019 contest. Started 49 years ago, the wildlife photo contests "celebrate the power of nature photography …photographs can inspire people to care about the creatures that share our planet and act on their behalf." Contest entrance fees support the organization's conservation mission.
The 2020 annual wildlife contest closed on March 29. Readers can view past winners, including those mentioned above, at www.nwf.org/magazines/national-wildlife/photo-contest/2019-GFWPC-winners.