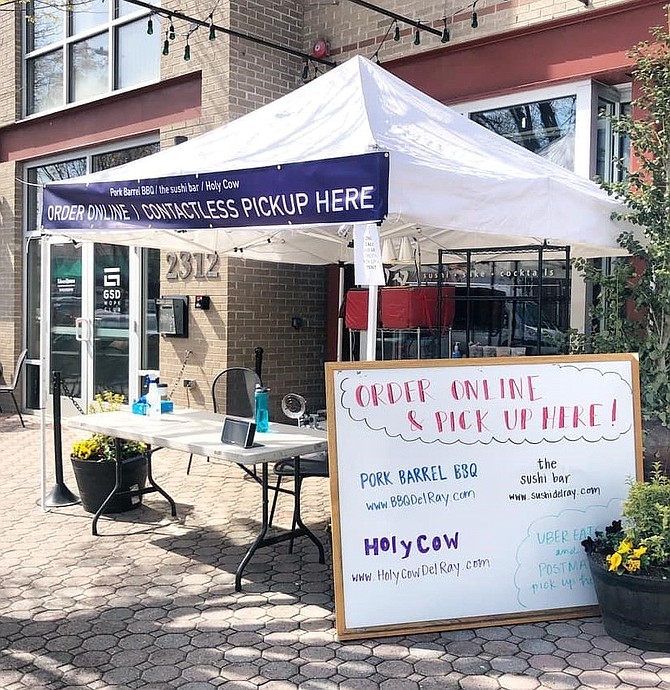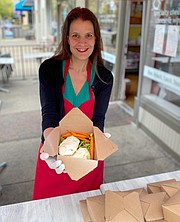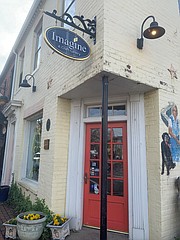 In just a matter of weeks, the COVID-19 pandemic brought most small businesses across the country to a standstill. On March 27, Congress passed the Coronavirus Aid, Relief and Economic Security act (CARES Act), a $2.2 trillion unprecedented financial assistance package aimed at helping small and mid-size businesses survive mandated closures.
"There are 600,000 restaurants in America alone," said "Mango" Mike Anderson of the HomeGrown Restaurant Group. "If it weren't for these loans, I don't know how we would make it otherwise."
Prior to passage of the CARES Act, the Small Business Administration made funds available through its Economic Injury Disaster Loan (EIDL) program. The CARES Act creates a new loan program – the "Paycheck Protection Program" (PPP) Loans.
"Nothing has been predictable about this crisis," said Bill Reagan, Executive Director of the Alexandria Small Business Development Center. "But these loans are a lifeline to try to sustain small businesses."
Reagan suggests that local business owners apply for the SBA's Economic Injury Disaster Grant Program, which provides up to $10,000 of emergency funds that do not require repayment.
"This is the low-hanging fruit," Reagan said. "I advise all business owners to start filling out the application. Receiving funds through the EIDL grant does not preclude you from applying for other programs – the grant amount received would be deducted from any future loans."
The Paycheck Protection Program loan program will be administered through local banks beginning April 3.
"Lending institutions are now all aware of how this will work and have the application forms," Reagan said. "We're waiting to see how this will shake out and trying to put out the latest information on our website."
Paycheck Protection Program loans may have a principal loan amount of up to $10 million, a term of up to 10 years and an interest rate of no more than 4 percent per annum. Payments can be deferred between 6 months and 1 year. In addition to payroll, the Paycheck Protection Program loans can be used for: payroll support (including paid sick or medical leave); employee salaries; mortgage, rent and utility payments; insurance premiums; and other debt obligations.
"The CARES Act loans are supposed to be incredibly fast," said Anderson, who has started the application process. "Still, it's been incredibly hard. Everything changes day by day and we have no way of knowing what long-term effect this will have. At the end of the day we'll still have to pay the piper."
With the state-wide stay-at-home mandate in place through June 10, many small business owners are unsure of what the future holds.
"Closing Imagine was very sad," said Carol Supplee, owner of Imagine Artwear boutique on King Street. "It feels very different from other times we have been through – snowstorms, 9/11 – because you don't really know if you are going to reopen and don't know how long you can hang on."
Supplee said that she and other business owners did their best to remain open despite the uncertainty.
"A lot of shop owners tried to hang in there as long as possible but realized that the customers just stopped shopping," Supplee added. "One by one we've thrown in the towel as far as trying to keep open for business. And if we get through this part, we don't know whether shoppers will ever get back to shopping as they used to."
Anderson points to Jill Erber, owner of Cheesetique in Del Ray, as a hero in the hard-hit restaurant and hospitality industry.
"Jill started the Family Meal Alexandria program to provide free meals to any out of work restaurant people," Anderson said. "Between 2-4 p.m. take-out meals are available at Cheesetique. It's amazing to see and Jill made that happen."
According to Erber, vendor partners Baldor, Chefs Warehouse, International Gourmet Foods & Euro USA donate food with Cheesetique providing the facilities and staff to prepare and distribute.
"The ongoing pandemic is hitting folks in the hospitality industry especially hard," Erber said in announcing the program that began March 27. "We want to do our part to keep these amazing people and their families fed as their opportunities for work shrink."
Erber is also accepting donations via GoFundMe to help with supplies and labor.
"We will feed those in need and employ more people in order to prepare and distribute meals," Erber said. "That's what we call a win/win."
Still, the rapidly changing pace of daily updates to loan program guidelines and state mandates leaves a lot of uncertainty.
"I hope these loans can sustain our local businesses until they can ratchet back up," Reagan said. "June 10 is a benchmark date at this stage, but we can't rush back in before it's healthy for the community good."
As Anderson added: "This is not easy – a lot of guys are not going to make it to the other side."