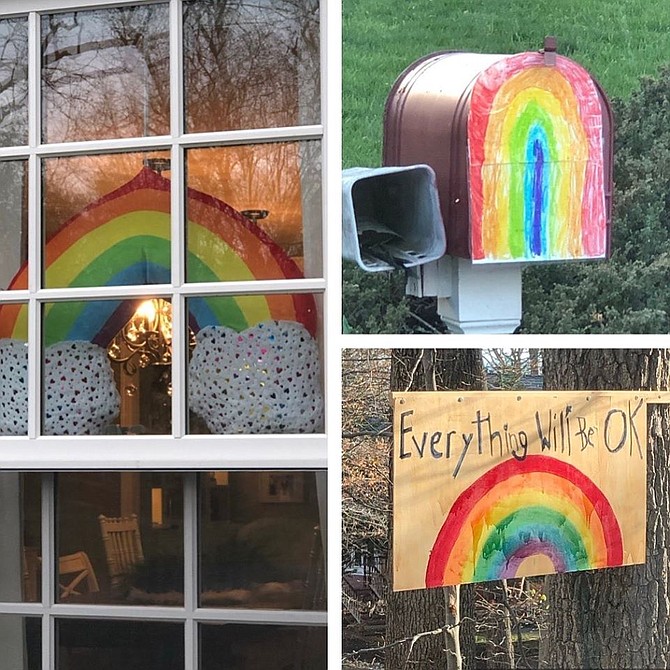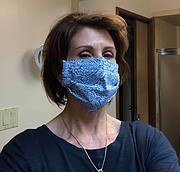 When Governor Ralph Northam banned gatherings of more than ten people on March 24 and issued a statewide stay at home order on March 30 to help stop the spread of COVID-19, the Great Falls Citizens Association (GFCA) leadership knew they had to quickly adapt to keep effective communications with each other and the public. Health concerns had already led to the cancellation or postponement of four important meetings in March on land use, transportation, schools and the county budget, and the usual meeting place for the GFCA was closed until at least May.
"We are looking at the many ways to collaborate so that we do not have to have face to face meetings and still keep members informed," said Peter Falcone, co-chair of the GFCA Communications and Outreach Committee.

All GFCA committees will remain fully engaged on issues affecting the community and are investing in technology to host speakers on webcasts so members can participate in meetings from home. Two upcoming meetings that are now virtual are the Land Use and Zoning Committee Meeting scheduled for April 8 and the Special Committee on Schools meeting with the Fairfax County School Board District Representative Elaine Tholen scheduled for April 29.
Bill Canis, President of the GFCA, said it's important to the group to not only try to provide virtual attendance for GFCA sponsored events, but to encourage other organizations to explore virtual means for events that affect Great Falls residents as well. "Members would not only be informed, but have their views expressed at all of these meetings," said Canis.
Canis points to the cancelled March 18 Fairfax County FY 2021 Budget Proposal and Dranesville Town Hall Meeting with Supervisor John Foust as one that he hopes will be rescheduled as a virtual event.
"We have multiple times urged that either there be a county-wide webinar type forum or that our supervisor provides a format where people in this area can learn about the new budget, ask questions and provide input as we do annually," said Canis.
THE GFCA COMMITTEES will keep the GFCA's website (gfca.org) and social media updated with information on how to attend the virtual events.
The GFCA is joined by other local groups in their efforts to preserve community in Great Falls amidst the social distance measures.
The Celebrate Great Falls Foundation started an initiative to highlight members in the community who thought of interesting or fun ways to pass the time during the stay at home mandate. The group is sharing photos of these activities on the Celebrate Great Falls Foundation's Facebook and Instagram pages with the hashtags #quarantinethingstodo #quarantinehelpers.
Some of the activities featured in the project to date include a victory garden, a worm farm, a teddy bear and rainbow "hunt," online art classes through The Arts of Great Falls, online animal visits with Squeals on Wheels and online Pilates with Great Falls Pilates.
To take part in the project, Great Falls residents can submit a photo and short description of their activity to erinlobato@celebrategreatfalls.org.
"Celebrate Great Falls Foundation's mission is to build and preserve a sense of community spirit within Great Falls. Usually, this means holding popular events such as our annual Summer Concerts and September Movies on the Green or our 4th of July Parade and Fireworks. It also means reaching out to new neighbors with a signature blue bag full of goodies and information about our community and raising money for our local elementary schools through our annual Charity Golf Tournament in the spring," said Erin Lobato, Director of the Celebrate Great Falls Foundation.
"We are always looking for opportunities to work with neighbors on other projects to help our community and during this stressful time, it seemed like a natural fit to use social media to help share some of the more creative and interesting ways that our neighbors are coping with the 'stay at home' orders."
Lobato noted all age groups are involved in the project. "I am struck by how many of the helpers are teenagers - a group that is often maligned for being self-centered and spoiled. These children are really stepping up to show us the best of themselves and inspire us," she said.
Lobato said the inspiration for the project stemmed from Mr. Rogers (of the old Mister Rogers' Neighborhood) who was known for saying, "When I was a boy and I would see scary things in the news, my mother would always say to me, 'look for the helpers'. You will always find people who are helping. 'If you look for the helpers, you'll know that there is hope.'
"This quote inspired us to also focus on the many things that our neighbors were doing to help one another during this time. Things like setting up a table in the driveway to share books, games and puzzles with neighbors; a local college student posting an offer to shop and run errands for neighbors in need; sewing masks for the Fairfax Hospital Neonatal Intensive Care Unit; or one local teen who is emailing three original photographs of spring to a growing list of people across the country who are not able to enjoy the outside as a way to lift their spirits. There are so many 'helpers' in our community."
Robin Fleming is an example of such a helper. She has sewn over one hundred washable masks with a filter pocket. She donated fifty to the NICU unit at Fairfax Hospital.
Finn Thai, which opened in Great Falls only last month, is another. The restaurant offered free toilet paper to residents last week, and is providing meals free of charge to medical staff at local hospitals.
"I've tried to do my part to the community, so I decided to give away food to our hospital staff since they risk their lives to save us," shared Willy Chaokrajang, the owner of Finn Thai, on the Great Falls Neighbors Network.
Finn Thai temporarily suspended its sit-down dining service but is offering a take-out to keep business open during the stay at home orders.

Bob Nelson, Sr. and Bob Nelson, Jr. of Bob Nelson Team Real Estate are organizing communications to spotlight local businesses such as Finn Thai which are affected by the stay at home measures. In coordination with the Celebrate Great Falls Foundation and the Great Falls Rotary Club, the Nelsons are collecting information from local businesses about the different ways that residents can help support them to share with the greater Great Falls community.
THE NELSONS normally run a full-page advertisement once per month in the Great Falls Connection but decided to dedicate this month's space to local businesses.
"We thought that it wouldn't really be appropriate to run the normal "business is booming" ad this month, so instead wanted to dedicate our full-page advertisement to ask the community about how they support all… the small businesses of Great Falls," said Nelson, Sr.
This information will also be published on a webpage – www.HelpGFBusinesses.com – where the community can look for ideas on how to continue to support local businesses.

Small businesses that would like to be included in this effort are asked to send a short note to BothBobs@BobNelsonTeam.com and include "HelpGFBusinesses.com" in the subject line, with the following:
Logo attached to the email
What the business is doing to keep going
Safety precautions in place to protect staff and customers
Hours of operation
How people can order from the business (e.g., website, calling in, GrubHub, UberEats, etc.)
Primary point of contact (this won't be in the ad or on the website)
The Nelsons are also organizing a Zoom coffee chat open to the public on Tuesdays and Thursdays at 10 a.m. "The goal of these calls and video chats will be simply for people to come chat with their community," according to Nelson, Sr.
The stay at home order in Virginia extends to June 10. As Great Falls residents continue their quarantine lifestyle, perhaps they will feel a bit less socially distanced and a bit more hope thanks to all the community "helpers."