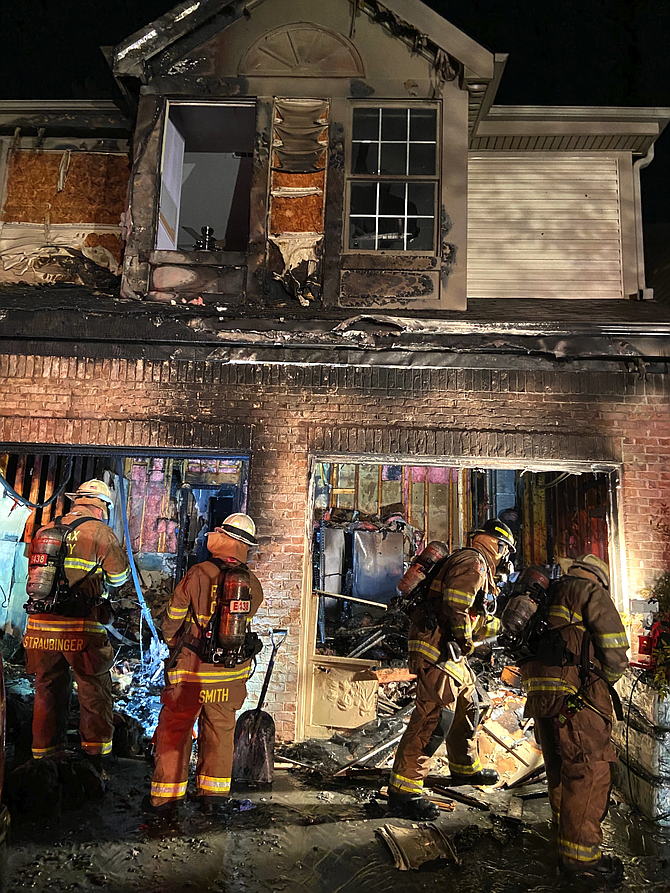 A fire Saturday night at a Centreville home caused approximately $112,500 damage and left five people displaced. Fire investigators determined that the fire was accidental and started in the garage because of improperly discarded fireworks.
According to the Fairfax County Fire and Rescue Department, firefighters were dispatched, April 4, around 9:04 p.m., to the 5500 block of Village Center Drive. First-arriving units discovered a two-story, single-family home with fire showing from the garage. A second alarm was struck, bringing additional units from two other jurisdictions.
The blaze was quickly brought under control without any injuries. The homeowner had heard a loud noise in the garage and, upon checking, saw the flames. Five people were home at the time but were able to evacuate.