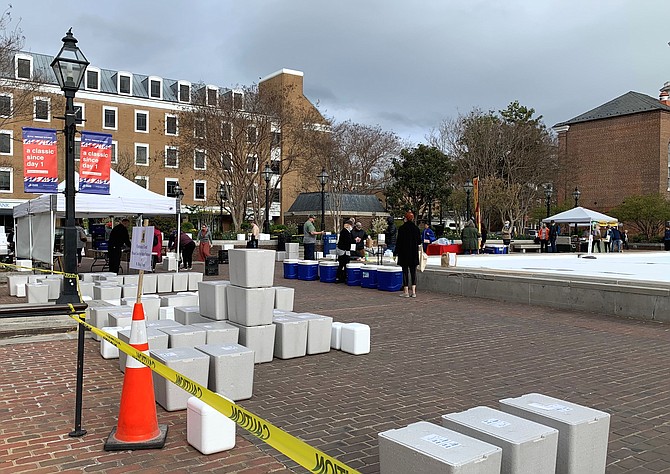 "We're doing what we can and are still trying to serve the community." —Del Ray Farmers Market founder Pat Miller
Farmers Markets across the city are adapting to strict guidelines placed on them due to mandates by Gov. Ralph Northam allowing food vendors to only provide service to customers who have placed pre-orders.
"We are doing what we can to make this work," said Del Ray Farmers Market founder Pat Miller. "A lot of our vendors don't have websites so they are taking orders over the phone. Other vendors are taking orders and delivering them."
The Visit Alexandria website has a new ALX at Home section dedicated to the city's five Farmers Markets. Each market on the site – Old Town, Del Ray, North Old Town, West End and Four Mile Run – lists contact information for vendors that are taking pre-orders.
"Right now we have six vendors that are coming," Miller said. "All vendors are set up 10 feet apart and a volunteer is stationed to allow only 10 customers to enter at a time. We are trying to make this work and still keep people safe."
Miller noted that most vendors want requests to be placed by Wednesday or Thursday to allow time to fulfill and package each order.
"We are still learning, but it worked last weekend very nicely," Miller said.
Information on placing an order for each Farmers Market can be found at www.visitalexandriava.com/alxathome/farmers-market.