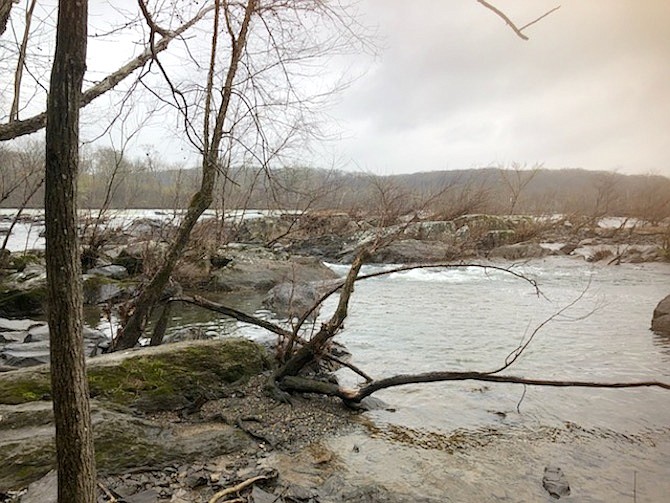 For residents looking for new ideas on how to pass time during the pandemic, the Fairfax County Park Authority (FCPA) wants to help. On April 15, the FCPA launched a Virtual Exploration Center (https://www.fairfaxcounty.gov/parks/virtual) which houses a collection of resources to aid in virtual recreation and exploration. Just a sample of the many resources include on-demand workouts, activities to entertain kids, and historical tidbits about Fairfax County.
"We want to engage with the people who come to our parks even though we are closed right now with the exception of our trails," said Judy Pedersen, the Public Information Officer of FCPA. "During these unprecedented times, we have to be creative to catch people's attention. While we are stuck at home, we are hoping this new page will really draw people."
Within a couple of hours of the release of the Virtual Exploration Center, more than 400 people visited the site. Pedersen said the site reflects the diverse on-site activities and mission of FCPA to offer visitors ways to engage with nature, health, fitness and lifelong learning.
FOR HEALTH AND WELLNESS activities, the site includes a printable health journal, health and fitness trackers, video workouts and nutrition information. For science and nature activities, the site suggests ideas for a nature walk and scavenger hunt bingo games, field guides to plants and wildlife, updates on the new baby animal arrivals at Frying Pan Farm Park, and resources from around the state on everything from feathers to fish. For culture and history activities, the site offers links to history-themed coloring pages, interactive tours of county historic sites, a guide to historical roadside markers and historic sites, and information about the county's museum collections.
Pedersen noted one of the biggest challenges is keeping the site content fresh. To help deliver new material each week, FCPA engages staff at local sites for ideas. From creative projects for kids to videos on local woodlands creatures, Pedersen said the staff have really stepped up.
In conjunction with the Virtual Exploration Center, FCPA offers a virtual museum at the artiFACTS website (https://www.fairfaxcounty.gov/parks/artifacts). The artiFACTS website is an existing resource, but Pederson hopes it can provide residents with another virtual activity while staying at home during the pandemic.
With more than 14 million park visits per year and 330 miles of trails, Pederson acknowledges many people in Fairfax County feel connected to their parks and visit multiple times per year.
If people do visit parks, the FCPA encourages people to use their local trails and not drive, but if they do drive, to park legally. A mobile application and website called Trail Buddy (https://www.fairfaxcounty.gov/parks/trails/trail-buddy) shows maps of all the local trails available throughout the county.
PEDERSON said all the resources are a small way for the FCPA to show during this unusual and unprecedented national pandemic that they are still there. "Our parks are closed, but we are still here and we still want to maintain that connection and engagement, and this is our expression of that."