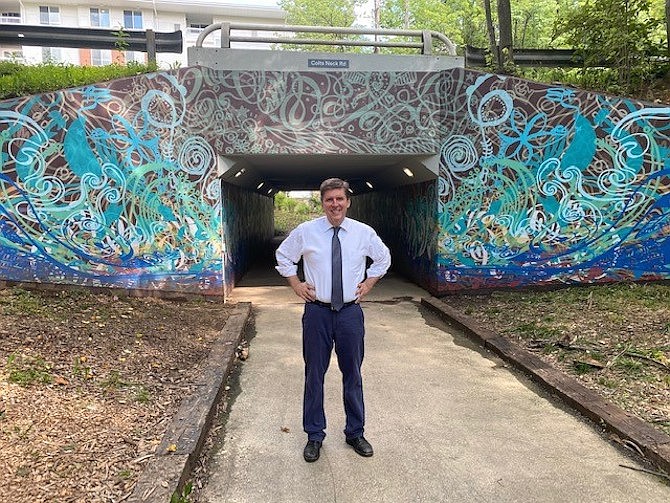 Welcome to Fairfax County and to Hunter Mill District! As a long-time resident of our district, I am very happy that you have chosen our outstanding community as your home. You and your family will enjoy our vibrant and diverse neighborhoods, as well as our excellent amenities, including parks, trails, public art and shopping. Please take a few minutes to review the great information The Connection is providing in this Newcomers Guide with more details.
The best asset you will find in Hunter Mill District is our residents. More than 130,000 people call Hunter Mill District home, according to the latest U.S. Census data, covering Reston, Vienna, the southwest corner of Tysons and parts of greater Herndon. We may live in different neighborhoods, but one thing we have in common is that we are a very engaged community that cares deeply about our quality of life and helping each other. This has never been more important than during the pandemic when there have been so many instances of generosity and acts of kindness. I strongly encourage you to also be an engaged resident! Even though it may be virtual for now, join the PTAs at your children's schools, contact your faith community about opportunities to volunteer, and find out how to become involved with your homeowner's association (HOA).
One of my most important priorities as your supervisor is to provide a transparent and participatory local government. Listed below are a number of ways for you to be informed about the many issues we are discussing in Hunter Mill District in 2020, including COVID-19 data and trends, traffic and development, the Silver Line, climate change, public safety, voting and more. I look forward to hearing from you!
Contact Information
Supervisor Walter Alcorn's Hunter Mill District Office:
North County Governmental Center
1801 Cameron Glen Dr.
Reston, VA 20190
Call: 703-478-0283
Email: huntermill@fairfaxcounty.gov
Webpage: https://www.fairfaxcounty.gov/huntermill/
Subscribe to Hunter Mill District News Weekly E-Newsletter:
Send an email to huntermill@fairfaxcounty.gov and request to be a subscriber. The newsletter is emailed every Wednesday.
Twitter: @WalterAlcornFFX
Facebook: @SupervisorWalterAlcorn
Instagram: @walteralcornffx
Additional Resources (Phone numbers and email addresses can be found on County web pages.)
Fairfax County Website: https://www.fairfaxcounty.gov/
Fairfax Health District Information/Resources for COVID-19: https://www.fairfaxcounty.gov/covid19/
Fairfax County Public Schools (FCPS): https://www.fcps.edu/
The Hunter Mill District Representative on the School Board:
Melanie Meren
Call: 571-423-1082