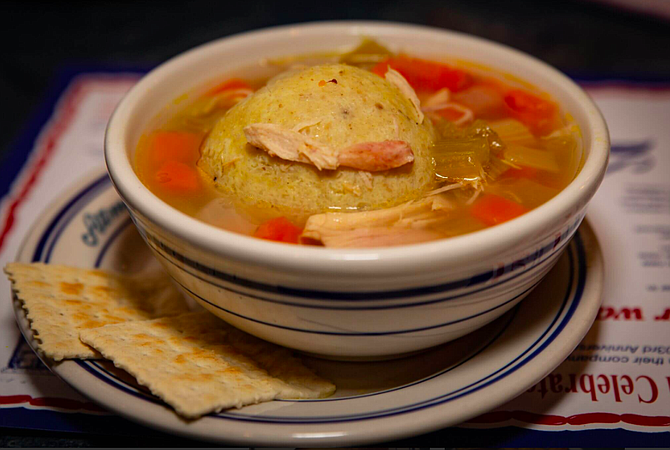 Local corned beef and kosher hot dog lovers don't have to wait much longer for the taste of their favorites from Attman's Potomac Deli. The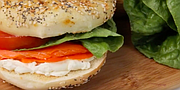 restaurant will open at the end of this month in Park Potomac Shopping Center.
The business lost its lease in Cabin John Shopping Center in July and is setting up shop in Park Potomac just across the parking lot from Harris Teeter.
"I can't wait to get back in here," Sam Lerner, general manager said. "I miss my staff; I miss my customers."
Lerner was at the new restaurant Monday along with about a half dozen others getting the new deli ready for opening.
"We are doing a little renovation," he said. "Mostly cosmetic."
Along with the cosmetic changes, Lerner is also supervising the conversion of the restaurant to comply with social distancing and other regulations necessary for restaurants during this time of coronavirus COVID-19.
There will be plexiglass separating the booths, and tables will be distanced, with stuffed animals seated at every other table just to remind staff and diners not to sit too closely to each other.
Tables will have QR readers so diners can scan the menu to their phone and not have to touch a paper menu, though paper menus will still be available.
"I'm spending a lot of time making it as comfortable as possible – no contact," Lerner said. "Much of our clientele is older … We're going to revamp … start doing home delivery, offer more marketable items. It's going to be quite a transformation."
The interior of the restaurant has 53 seats but will be reduced to 27 until the pandemic passes, outside there is seating for about 25, Lerner said.
Attman's has a long history in the deli business. The original was started in 1915 in Baltimore where Attman's still continues its reputation for using authentic slow cooked corned beef. They also have concessions at both major sports stadiums in Baltimore.
The website explains Attman's history and success. "Attman's has the flavor and excitement like that of the East Side of New York City, where our famous corned beef comes out steaming hot from our kettles all day, seven days a week; and where the taste of real Jewish hot pastrami makes your mouth water for more."
"This is their second pandemic," Lerner said. "What keeps [them] going is consistency of product."
Attman's came to Potomac because they did a good bit of catering in this area and thought it was a good move.
Lerner has been in the deli business "all my life." He opened Potomac Village Deli in the 70s; it closed in 2006. Lerner thought he would get out of the business but came back, working with Adam Greenberg at Potomac Pizza and creating its catering arm, Potomac Village Deli.
Lerner plans to bring the flavor of the deli back to the 1950s with hand sliced lox. "You don't get that anymore." Corned beef and turkey will be cooked in-house, he said.
But he also will offer a lighter menu to appeal to some of today's tastes.
Still, he said, the Reuben sandwich is probably the favorite at the restaurant.
Attman's will open at the end of August at 12505 Park Potomac Ave., Potomac. Call 301-765-3354.