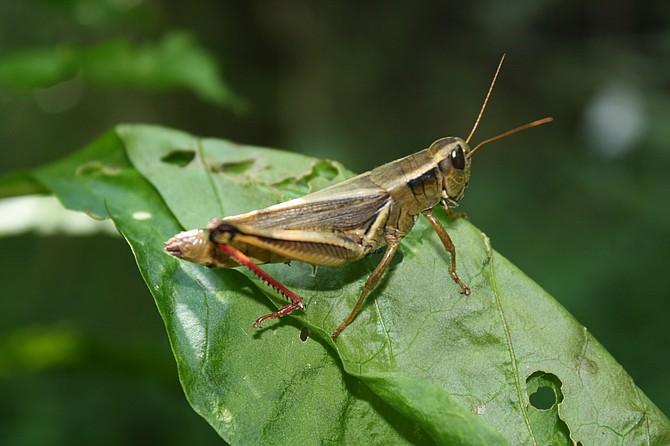 When social distancing is in order, Huntley Meadows Park is the perfect spot to escape from the pandemic rumors, social media finger pointing, and quarantining that is driving some of us crazy.
Huntley Meadows is a park dominated by wetlands and forests that occupies a space from Telegraph Road to Lockheed Boulevard in southeast Fairfax County. It is a great place for bird watching and hiking, with a half-mile boardwalk portion of the trail that goes out over the wetlands. Left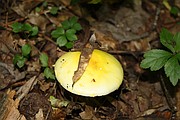 alone, silt would fill in and the wetlands would disappear and it would eventually return to a forest like other parts of the county in this area.
Huntley Meadows Park contains 1,261 acres of diverse habitats including meadows, wetlands, and forest. To date, 321 species of wildflowers have been identified in the park and more than 200 bird species have been identified in the wetlands of Huntley Meadows Park.
In addition to the wetlands area, Huntley Meadows is home to the Historic Huntley mansion, a Federal period villa built for Thomson Francis Mason in 1825 as a summer retreat. This house is located near the main entrance to Huntley Meadows Park. Historic Huntley is on the National Register of Historic Places, the Virginia Landmarks Register and the Fairfax County Inventory of Historic Sites. Over the years, Historic Huntley was used as a summer retreat, a grain farm, encampment for Civil War troops of the 3rd Michigan Infantry, and eventually was converted to a
Huntley Meadows Park
3701 Lockheed Blvd., Alexandria
Call 703-768-2525 for more information, or log on to www.fairfaxcounty.gov/parks/huntley-meadows/events
dairy farm. Ownership changed several times, and in later years, after being abandoned, the house endured considerable vandalism, before the county bought it in 1989.
Throughout the year, Huntley Meadows is home to many county-sponsored activities such as nature photography, art classes, nature walks and historic presentations. The following activities are scheduled at Huntley Meadows in August:
NATURE PHOTOGRAPHY
08/14/2020 10:00 am
(Adults) Learn how to use a DSLR and tripod to capture images of the natural world around us.
WETLAND AT DUSK WALK
08/15/2020 7:45 pm
(Adults) Join park naturalists for a relaxing stroll through Huntley Meadow Park's forest and wetland paths.
NATURE DRAWING LEAVES
08/22/2020 10:00 am
(Adults) Leaves come in many shapes, sizes and colors and are important parts that allow plants to thrive. Drawing leaves is a fun way to improve your observational skills. Join Huntley Meadows Park naturalists as we develop our drawing skills practicing with various leaf shapes.
SECRETS, SPIES, SPUTNIK AND HUNTLEY
08/23/2020 10:00 am
(Adults) Take a stroll on the less visited side of Huntley Meadows Park to uncover a history of spies and espionage,
NATURE DRAWING ANCIENT PLANTS
08/26/2020 10:00 am
(Adults) Huntley Meadows Park's forests are home to certain plants whose ancestors have been with us since dinosaur times. Join local artist and naturalist Margaret Wohler to learn about and sketch ferns and moss while keeping a complimentary field guide sketch book.
WETLAND AT DUSK WALK
08/29/2020 7:30 pm
(Adults) Join park naturalists for a relaxing stroll through Huntley Meadow Park's forest and wetland paths.
THE TAUX: LIVING WITH THE LAND
08/31/2020 10:00 am
Delve into Huntley Meadows Park's history and prehistoric past as we examine the lives of the Tauxenent and other First Americans in this region.