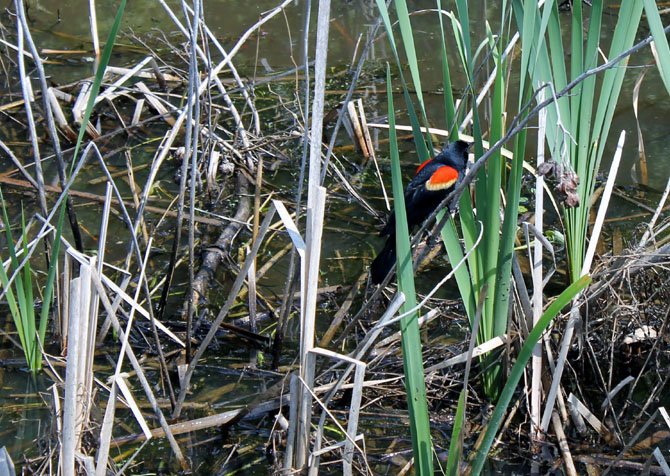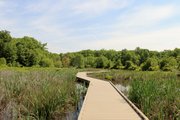 With the construction of the wetland restoration project complete and a variety of family activities, fun and learning are givens at Huntley Meadows this summer.
At more than 1,500 acres, visitors to Huntley Meadows may forget how close they are to the traffic and commotion of Northern Virginia. A walk through the park's forests will lead visitors on a path to the wetlands boardwalk. This provides views of wildlife, including birds, turtles, insects, beavers and more. In fact, the park boasts more than 200 species of birds.
This summer, Huntley Meadows is holding events every week. Highlights include evening walks which allow visitors to view the park after dark and a monthly family nature night which includes crafts, games and activities. In addition, visitors can join Park Manager Kevin Munroe for a Walk and Talk, which provides an overview of the park's wetland restoration project. The goal of the project is to restore the wetland to its 1980 state, after silt and debris have filled the central wetland, reducing wildlife habitats and water depth. The dates are June 21, July 26 and August 16, all from 4-6 p.m.
The park is open from dawn to dusk. No dogs are allowed on the wetland boardwalk. For a complete schedule of events, visit http://www.fairfaxcounty.gov/parks/huntley-meadows-park/calendar.
Other summer fun activities in the Mount Vernon area:
Sunday Bird Walks with Friends of Dyke Marsh — Every Sunday morning, join the Friends of Dyke Marsh for a bird walk led by experienced birders. Sundays, 8 a.m. meet at south parking lot of Belle Haven picnic area.

Martha Washington's 283rd birthday — If your name is Martha, or your birthday is June 2, you get free admission to Mount Vernon.

July 4 Celebration at Mount Vernon Estates with fireworks, free cake, military reenactments and a naturalization ceremony.