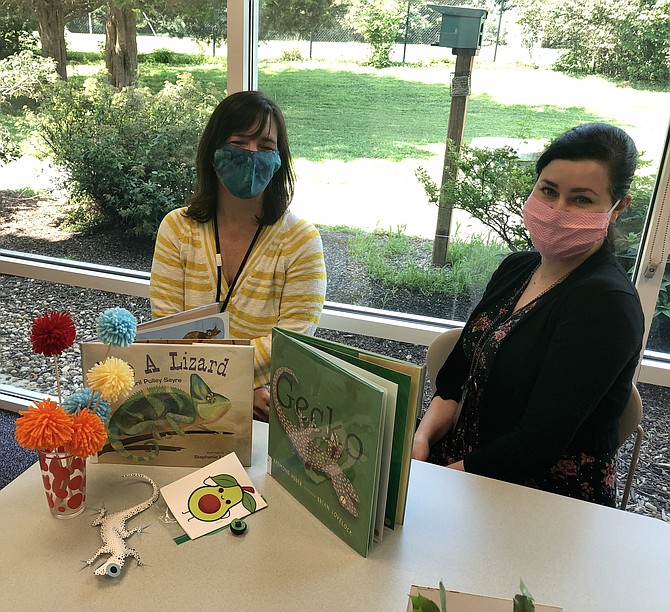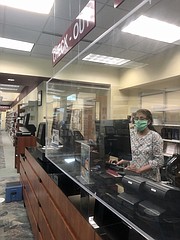 Ebook readership up, print circulation down, online Live Chat services up 200 percent: in an era of social distancing, the Great Falls Library is adapting to countywide trends in reader involvement as it welcomes patrons back into the library.
The Fairfax County Public Library (FCPL) system closed its doors to the public in mid-March, and resumed only a contactless "curbside pickup" option on June 1. When libraries opened limited indoor services on July 13, many readers rejoiced, according to Devin Parris, Youth Services Manager at the Great Falls Library.
"I've heard over and over again, from kids who are coming in for the first time since we reopened, 'oh, I missed the library!' And their caretakers are sharing, 'they have missed the library so much. They just wanted to come back,'" Parris said. "Kids definitely haven't forgotten us."
Neither, for that matter, have adult cardholders, according to FCPL statistics. From April to June 2020, e-circulation was 36 percent higher than the same period in 2019. Nearly 6,000 new users registered for library cards online during this time period.
Branch Manager Andrea Spira told The Connection that the library staff has developed new ways of engaging with the community, now offering portable craft kits for various age levels, virtual reader advisory services, and a wide range of online programming on YouTube and Facebook.
"There's changes, just like in every other area of life, but I think that what we do best is just to help people find the materials that they need, and find something good to read," Spira said. "That's what we're continuing to do, even during the virus."
The staff has also started a readers' advisory "grab-and-go bag" program for young readers. Spira said that parents can call the library and tell them the child's interests, their age, previous books they have enjoyed, or other relevant tips, and librarians will curate a selection of books for the child.
"We've had a great response," Spira said. "The kids really love the books that we put together for them."
To reduce the spread of COVID-19 in the library, in-person visits are limited to 30 minutes, all returned materials are quarantined for 72 hours, and masks and social distancing are required within the building. The library's conference rooms, which once served as community hubs and activity centers, now serve as the overflow area for books needing to be quarantined.
But Parris said that while visitors' experience of the library is certainly "different" during the pandemic, the bonds among its community members are as strong as ever.
"We have fewer visitors, so every connection is more meaningful," Parris said. "That special library connection is still there, and maybe even more so."