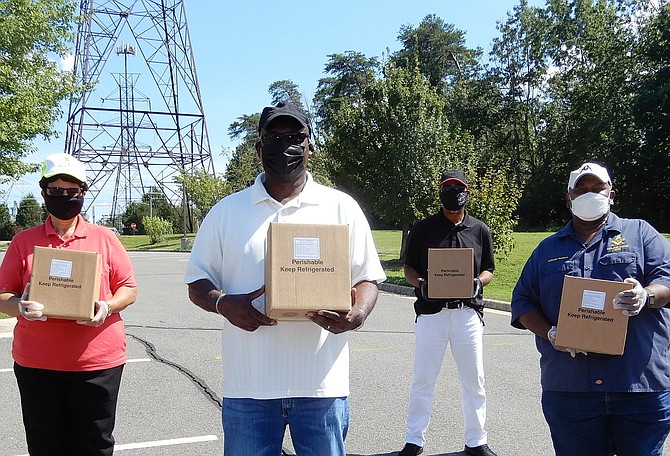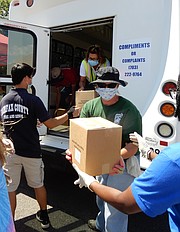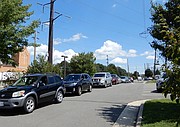 Thanks to the De Lune Corp. of Springfield, last Tuesday, Aug. 18, some 1,400 local families in need received a box of free dairy products. Each box contained cream cheese, instant milk powder, plain and vanilla whole-milk yogurt, butter and 64 ounces of low-fat milk. Volunteers from churches and other entities loaded the boxes into the recipients' cars.
De Lune and Sully District Supervisor Kathy Smith's office organized it, and Centreville's Mount Olive Baptist Church hosted the event in its parking lot. Helping were Fairfax County's Neighborhood and Community Services, Community Emergency Response Team (CERT), Human Services Transportation (Fastran) and Medical Reserve Corps.
Mount Olive distributed 200 boxes and Mount Pleasant Baptist Church picked up 200 boxes there for its own distribution. The other 1,000 boxes were delivered via Fastran to low-income housing areas for pick-up at The Fields of Chantilly and Meadows of Chantilly, the Centreville Regional Library, Lee Overlook Apartments in Centreville, and Cornerstones in Reston.