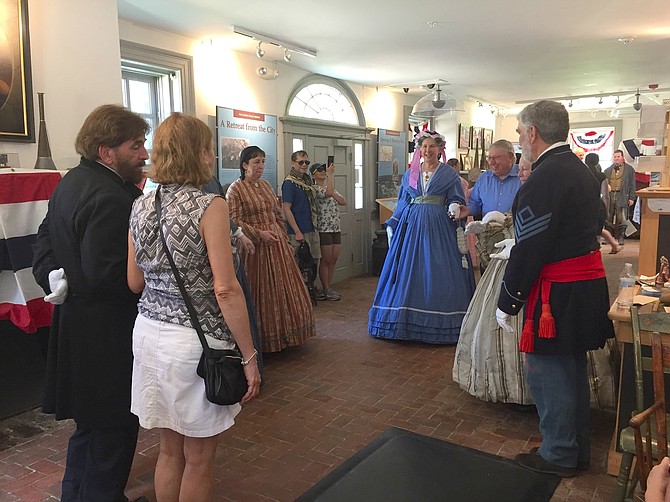 The George Washington Ball is an annual event that held on President's Day Weekend at the Great Falls Tavern at the Chesapeake and Ohio Canal National Historical Park.
As a way to celebrate and remember our nation's first president, people across the country would honor George Washington by throwing balls and banquets on his birthday. This lively tradition began while he was alive and continued into the mid 19th century.
It will be an afternoon of 19th century music and dancing at the Great Falls Tavern. Members of the Victorian Dance Society and a live band will be performing. Participation is highly encouraged.