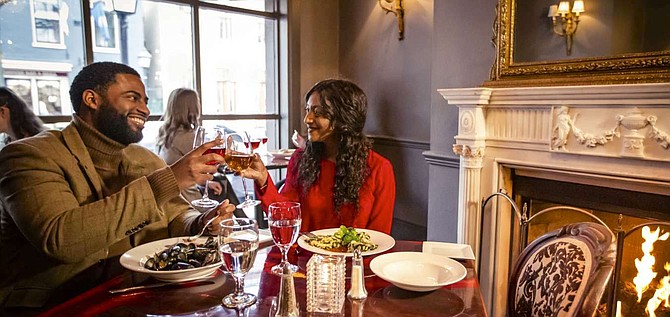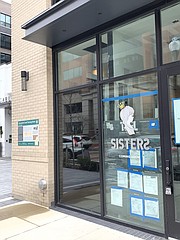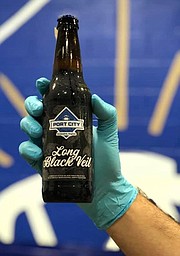 From football to tea to whiskey to your choice of restaurant deals, January is shaping up to be as busy as ever when it comes to food and drink. Here are some of the month's best bets:
James Madison University Football Watch Party at Port City Brewing, Jan. 11
James Madison alumni – and newcomers to the bandwagon – will convene at Port City Brewing Company to watch their team face off against North Dakota State in the FCS national championship game. The beer garden's big screen, as well as the other televisions across the brewery, will be tuned to the game in the hopes of leading the Dukes to victory. The Basic Burger food truck will pull up outside to keep fans fortified throughout the event. 3950 Wheeler Ave. Tasting room opens at 11 a.m.; kickoff at noon.
Teas for Winter Health at Green Spring Gardens, Jan. 12
What better way to warm up a cold winter day than with a spot of tea? The Friends of Green Spring Gardens are hosting a tea time of sorts, but one that packs a punch; the accompanying program will discuss the best blends to both stave off winter illnesses and bring some light into what can be a bit of a blue season for many. When you're done sampling and savoring, bring some tea home for another go-round. 4603 Green Spring Road. 1-3 p.m. $36 for program and tea; $15 for program only.
Alexandria Winter Restaurant Week, Jan. 17-26
Seventy of the city's eateries will offer up special deals during a 10-day span in January, giving diners a veritable tour of Alexandria's best and brightest kitchens – and some hidden gems, too. For $35 per person for a three-course meal or a $35 dinner for two, Restaurant Week highlights both old favorites and newcomers with its wide reach. From the West End to Del Ray to Old Town, no corner of the city is left untouched.
Whiskey Dinner at Live Oak Restaurant, Jan. 22
Dry January? Not hardly at Live Oak. A four-course meal teams up with KO Distilling's whiskey for a smooth, kicky dinner near the end of the month. Chef Justus Frank will helm the kitchen for the proceedings, which will include whiskey pairings throughout the night. 1603 Commonwealth Ave. 7-10 p.m. $50.
Hope Nelson owns the Kitchen Recessionista blog, located at www.kitchenrecessionista.com. Email her any time at hope@kitchenrecessionista.com.