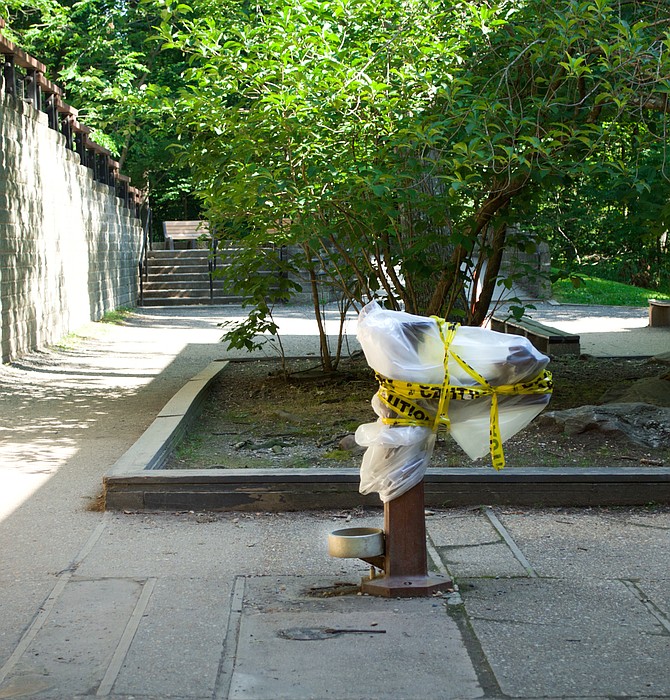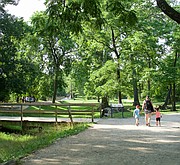 Great Falls National Park is in full swing for the summer season, and the weekends as usual have been very busy with locals, especially eager this year for something to do after being cooped up from quarantine.
"With the events of COVID-19 I think a lot of people are like-minded in trying to go to national parks as they're a 'safe' place to go," said Robert Barron, a native of Loudoun County.
Great Falls Park never actually shut down due to the pandemic; the trails and park itself remained open, though in early April the gate to the entrance of the park was closed. At that time, the only way to access the trails was to get there on foot or bike. Entrance fees were also waived for a period of time. In March, drinking water and public restrooms, as well as the visitor center, were closed.
The park went through a gradual reopening of parking lots in the last few weeks to control the number of people in the park at a time. Once the lot would reach its designated capacity, the line of cars would be stopped and one would enter when one left, which is Great Falls' usual policy when the parking lot gets full. On June 13, Great Falls' parking lots opened up to allow 100 percent capacity. Entrance fees have also resumed as usual.
Despite the threat of COVID-19, the park has experienced the usual summer crowds. The busiest times for the park is between 11 a.m. to 4 p.m., particularly on the weekends. Arriving early in the morning, especially on the weekdays, is an alternative to avoid the bigger crowds.

"When I visited on the weekend like two weeks ago it was the busiest I've ever seen it and I've been to the park a dozen or so times in my lifetime and never seen it so busy as that Saturday," said Barron, who was visiting Great Falls Park in the early morning of July 1. "I found the calm of the weekdays have made it more enjoyable as of late."
Some things are still different: water fountains are covered, unable for guest use, and the visitor center remains closed. The park is also encouraging the use of digital entrance passes that can be bought online beforehand at https://www.recreation.gov/.
The park is also encouraging physical distancing guidelines by avoiding overly crowded trails and overlooks. Masks aren't required, though the park is also encouraging visitors to cover their mouth and nose while passing others on the trail.