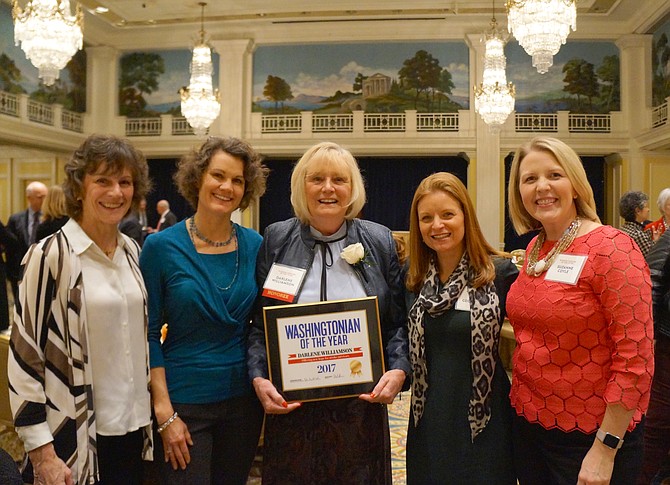 Darlene S. Williamson, M.S., CCC-SLP, of Oakton, long-term Executive Director and Founder of the Stroke Comeback Center (SCC), recently retired, stepping away from the non-profit organization she launched in 2005. "Darlene made it her life's work to advocate for people who had strokes," said Amy C. Georgeadis, MS, CCC-SLP Program Director at the Stroke Comeback Center. "Darlene's specialty was always working with adults, and especially adults who had aphasia," she said.
According to Georgeadis, aphasia is an acquired communication disorder that impairs a person's ability to process language and speak and understand others. It may occur after a stroke or a head injury from damage to portions of the brain, usually the left side. "But what it doesn't affect is cognition or intelligence," said Georgeadis.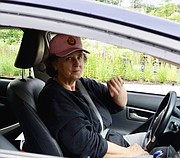 Joyce McCarty of Oakton is an SCC Stroke Survivor member and Chairperson of the non-profit organization's Board of Directors. McCarty said, "Darlene is a dynamo. She has worked tirelessly to further the mission of the center and to educate everyone about stroke and the potential for recovery. She has strived to make each member's recovery be the best that it can be."
While COVID-19 halted a formal retirement party, staff and others organized a drive-by retirement parade in Williamson's honor held at the Vienna Community Center the last weekend in June. The parade might have proved even better. "Darlene was so touched because we surprised her… and (she) doesn't like being the center of attention," said Georgeadis. "This was so great because she didn't have to make a big speech, but instead got to spend one or two minutes, visiting people she loves, cares about and has had a relationship with over these past years."
Williamson said, "Creating the Stroke Comeback Center was the capstone of my career and the realization of a vision. The support for families was necessary in 2005 and is even more necessary today, so the organization will continue to thrive long into the future." Williamson added that she will remain committed to individuals with aphasia as president of the National Aphasia Association.
Highlights of Comments from Well-wishers
"Darlene has always had a big vision to create the SCC and she certainly achieved it. She is compassionate to others and she inspires everyone to have a voice." —Christie Arnold of Falls Church, Stroke Survivor, SCC member and Volunteer
"We expected Darlene and SCC to enhance speech therapy. We found a home – a special place to support both stroke survivors AND their families – a unique club for us. She created one of only eleven special clubs in the U.S." —Linda Harper of Fairfax, wife of a stroke survivor and SCC member, Larry Harper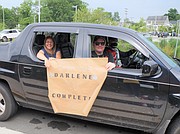 "Darlene wanted to create a place of healing where people with aphasia could soar to new heights. A place where their voices would be heard and supported, a family environment that truly understands how to live a full and happy life despite limitations. Stroke Comeback Center is exactly that!" —Pat Horan of McLean, Combat Wounded Vet, SCC member
The Stroke Comeback Center (SCC) is a community of survivors dedicated to living successfully following a stroke or other neurological event. The SCC program is different from that in hospitals and rehab centers. SCC offers classes and activities that allow individuals to work toward goals that choose–whatever "living successfully" means to that person. For more information, visit info@strokecomebackcenter.org or phone 703-255-5221.