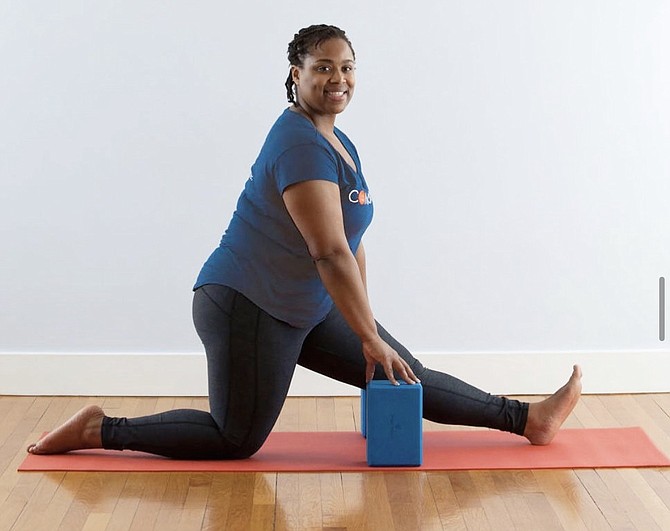 Before the coronavirus pandemic and the subsequent stay-at-home orders, Kesha Davis's weekday evening routine included picking up her fifteen-year-old son at a bus stop in Old Town Alexandria. He used public transportation to make the trek from his school in Potomac. Davis timed her arrival around his bus schedule so that he wasn't left waiting for her on the sidewalk.
"Since Ahmaud Arbery was killed in Georgia while he was jogging, just because he was Black, I've felt like I need to be even more careful about how other people will perceive my son," said Lewis, who is African American. "He plays sports and wears athletic clothes home from school. He's also five-ten (5'10") and could be mistaken for a man."

As reports of protests and police killings across the country seem ubiquitous, the toll of racial injustice leaves many in the African American community feeling vulnerable and anxious. According to the Health and Human Services Office of Minority Health, African Americans are 10 times more likely to experience psychological distress than whites.
Even without a personal connection to those who have been victims of racist acts of violence, images of such events can lead to heightened feelings of stress particularly for African American women, says therapist, Deborah Jackson, LPC. "We are often caretakers and expected to be strong all the time," she said. "Even if we don't know anyone involved the killings of George Floyd, Breonna Taylor, Ahmaud Arbery and so many others, as African Americans we know that it could have been us or someone we know."
"I am fearful for my sons as they walk through the world. They could find themselves on the wrong side of the law for no other reason than that they are Black. It is infuriating."
—Jackie Lee
The constant presence of such images can lead to feelings of defenselessness, advises Jackson. "When we feel unsafe or vulnerable, we feel the effects spiritually and emotionally," she said. "These feelings can happen gradually and we might not even be aware of them, but this is the time to practice self-care. For many African American women, practicing self-care often takes a backseat to taking care of others. In order to stay strong we have to take care of our own wellbeing."
Practices such as yoga and meditation bring about an awareness of one's feelings or emotions, says meditation and yoga instructor Sydnea Lewis. "They quiet your mind so that you're aware of what's going on in your body."
The current racial climate is concerning and stressful, particularly for African American women, says Lewis. "Anxiety is worrying about the future," she said. "Yoga forces you to be present during an asana practice or mediation. Yoga and meditation teach you how to quiet the mind. The more you do it, the more you can take it off the mat and meditation cushion and into your everyday life."
"I am fearful for my sons as they walk through the world," said Jackie Lee, an African American mother of three. "One is a man and one is still a boy but, depending on the situation they could both be seen as a menace at worst or a nuisance at least. In either case, they could find themselves on the wrong side of the law for no other reason than that they are Black. It is infuriating."
It takes a consistent practice of yoga and meditation to gain the mental relaxation that can soothe the strong emotions that injustices induce, says Lewis. "For example, if I think about one of my friends or someone I love being hurt or killed by the police, it serves me no good."
Worrying about something that has not happened is destructive and unnecessary, advises Lewis. "Yes, it's a possibility, but it's good to remind yourself of the positive," she said. "Try to reach for the silver lining in any and everything."
Such a forward-looking mentality can be difficult to cultivate. "I have had frank conversations with [my sons] through the years, but in the wake of George Floyd's murder have had to do a deep dive into the realities of racism, white privilege, perceptions, and the protocol for interacting with the police," said Lee. "I hate having these difficult conversations but I have to set aside my discomfort to increase their awareness and improve the chances of their survival."