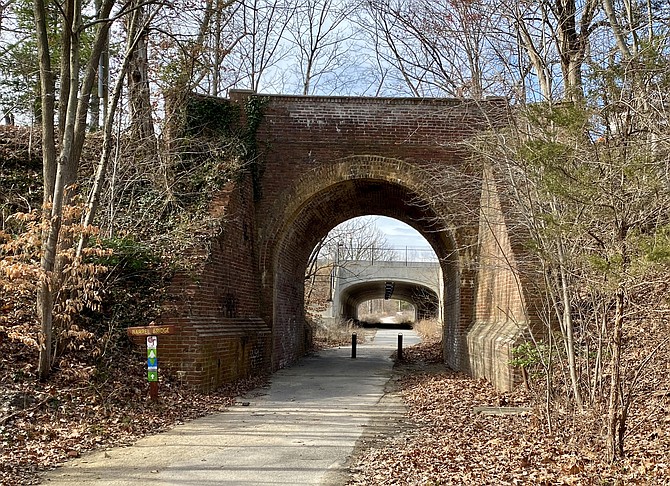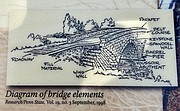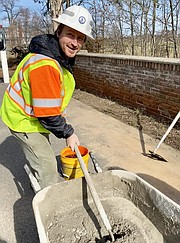 Virginia Department of Transportation (VDOT) workers constructed bollards to protect the historic Barrel Bridge in Lorton on March 5. The cement bollards, which will be capped, and painted yellow for visibility, are positioned to block vehicular traffic from passing over the bridge.
The Barrel Bridge, located adjacent to Laurel Hill Park, and the historic Barrett House, was constructed in 1946 by inmates at Lorton Prison. They used masonry and bricks made in the prison brickyard. The arched bridge, described as "one of the oldest and most durable structural forms" is the only one of its kind in Virginia.
The arched form, said to resemble the inside of a wooden barrel, was found in ninth century Turkey. No longer used in modern bridge construction, the arch bridge form, along with covered bridges, are vanishing.
Visitors will find the bridge open to foot traffic, with a story board describing the bridge on the lower level. Those passing under the bridge are urged to experiment with its echo effect.