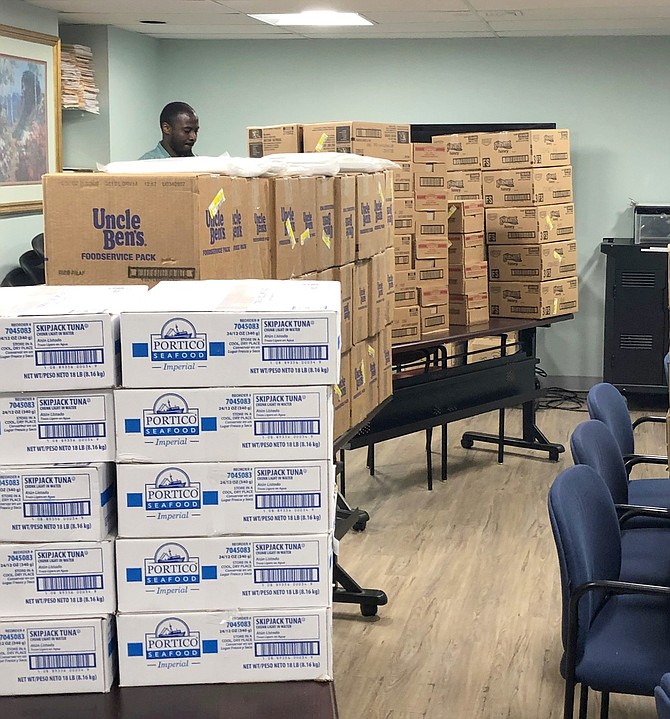 As "social distancing" becomes the new normal, those most vulnerable during the COVID-19 pandemic are also those that still need human interaction and extra care: those of any age with compromised immune systems and seniors over the age of 60.
With Virginia Governor Ralph Northam urging all residents to remain in their homes during the state of emergency, many seniors, particularly those in senior living facilities, are being cut off from family members and friends.
"Our visitation protocol changed on March 13," said Lindsay Hutter, Chief Strategy and Marketing Officer of Goodwin House International. "The only individuals permitted access on campus are residents, staff members and essential contractors and health care providers. Family members can only visit if it is an end-of-life circumstance. We feel this is the best way to prevent the coronavirus from entering and spreading on our campuses."
In implementing infection precaution measures, Hutter said that Goodwin House is equally focused on sustaining the quality of life for its residents.
"We have been quickly springing into gear to find ways to sustain the physical, emotional, spiritual and mental health of our residents," Hutter said. "We want everyone to remain well in mind, body, soul and spirit."
Goodwin House suspended communal dining two weeks ago and implemented social distancing in its public spaces. Residents are able to pick up meals or have them delivered.
"We are 100 percent laser focused on the health of our residents and the staff who serve them," Hutter said. "This is a time of community spirit and every day we are humbled by the sense of family with our residents and staff. Residents have gone online to learn how to make masks and right now we have a team of seamstresses making masks. In difficult times we lean on and support one another."
Dr. David Weintritt, founder of the Alexandria-based National Breast Center Foundation, is continuing to see patients but encourages individuals to call their doctor before making an in-person visit.
"Not just in my field, but in all fields," Weintritt said. "Sometimes a simple answer can be provided by phone. We don't want to expose health care providers or patients to unnecessary risk. We also need to preserve critical resources."
All elective surgical procedures have been suspended across the state, but any new diagnosis or a suspicious mammogram will be given priority.
"I can imagine how much this new situation weighs on someone whose immune system is already compromised by chemotherapy or another illness," Weintriit said. "Resources like ours are still open and functioning so people should not be afraid to see a doctor. It's hard to write a playbook for something that has never occurred before but we are doing the best we can in this new reality."
Mitch Opalski of Synergy Home Care says his challenge is in regulating visitors for clients.
"Our clients are ideally situated since they are already needing home health care," Opalski said. "Right now we are recommending clients shutout visitors. We want to protect both the client and the caregiver.
Hutter said she expects the infection precautions to remain in place for the foreseeable future, but that Goodwin House is undertaking efforts to support the 1,000 employees whose family may have been affected by job loss or salary reductions.

"Goodwin House is undertaking extensive efforts to support its employees whose spouses, partners and immediate family members have lost their jobs due to the pandemic or need to stay home to care for children due to school closings," Hutter said. "The Goodwin House Foundation is offering grants to staff who need emergency financial assistance and Goodwin House Incorporated prepared and distributed 400 bags of basic food supplies for workers experiencing immediate financial hardships. We all want to come out of this on the other side healthy and strong."