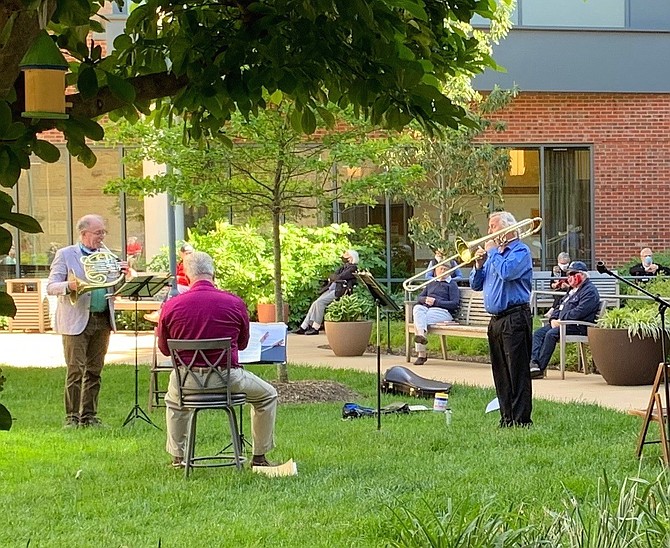 Residents of Goodwin House Alexandria were treated to a special performance by members of the Alexandria Symphony Orchestra during a May 7 musical program led by ASO Music Director James Ross.
"Today we are celebrating the gift of music brought to us by the Alexandria Symphony Orchestra," said Lindsay Hutter, Chief Strategy and Marketing Officer for Goodwin House. "Our residents are being serenaded by Alexandria's finest, a brass trio led by maestro James Ross."
The ASO presented "ASO on the Courtyard" as residents opened their windows or sat in the courtyard to enjoy the 30-minute concert. Limited rooftop seating was also available.
"Any residents seated outside were separated by a minimum of six feet," Hutter added. "Many are subscribers to the Alexandria Symphony Orchestra and this was a way to keep them in high spirits while maintaining social distancing."