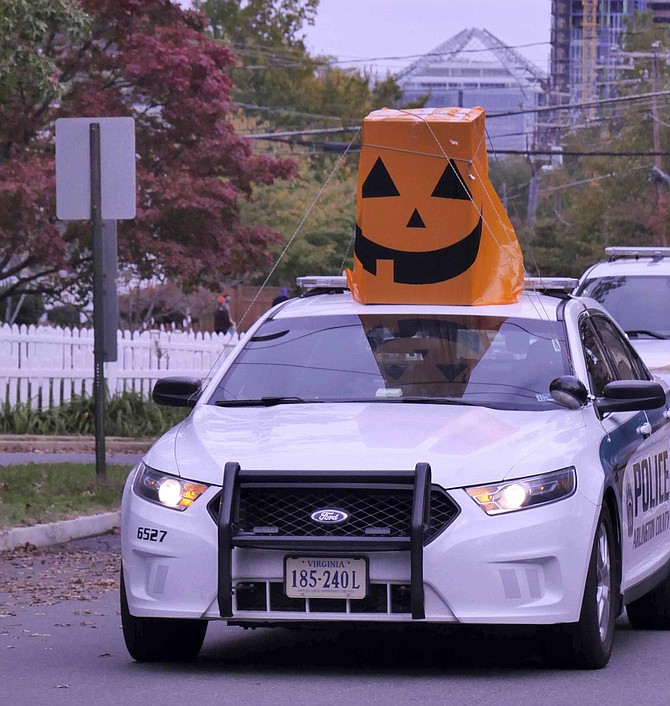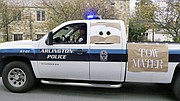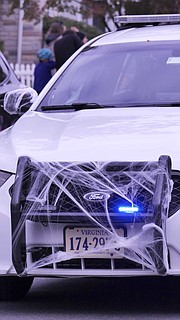 Sirens blare and lights flash from blocks away to announce the Arlington County Police Department (ACPD) "frightfully fun parade of costumed cruisers." The cruisers weave their way through seven neighborhoods spread across Arlington on Saturday, Oct. 31 from 3-5 p.m.
Children, dressed up in their own costumes, fidget along Key Boulevard waiting for the arrival of the costumed police cars. The pace car leads the way to signal the arrival of the first car with its grill covered with spider webs, followed by the bright pink police car and police tow truck featuring TOW MATER, one of the main characters of "Cars" and the animated sequels.
Due to the coronavirus this year, the traditional trick-or-treat events in the neighborhoods organized by the ACPD Community Outreach team were replaced by the costume parade. Other routes included Bluemont/Westover, Buckingham, Arlington Mill, Green Valley, Aurora Hills and Shirlington/Fairlington.