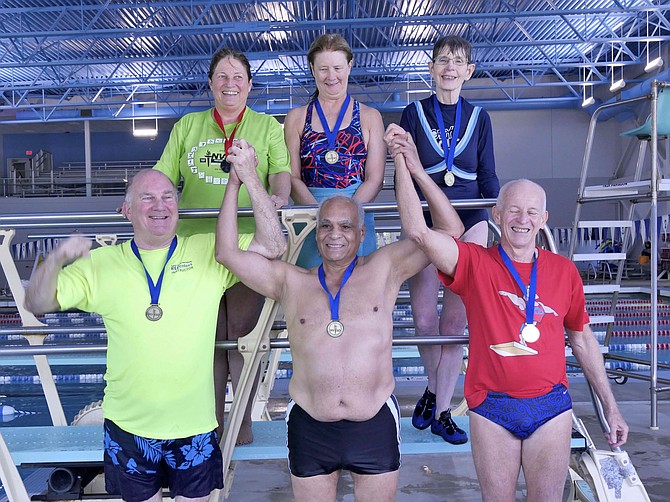 Welcome to Arlington as you travel over Chain Bridge spanning the Potomac River from D.C. It carries 22,000 cars each day and serves as a major traffic artery between the two locations.
Arlingtonians bustle through the 8 blocks crowded with several bands, street vendors and children's activities at Clarendon Days in September in this diverse street festival.
Bike to Work Day is held in the spring with local bike stores hosting bikers who pick up granola bars, water and T-shirts and enjoy a bit of entertainment on their way to work or school.

Rosslyn Jazz Fest has been one of the premier events in the D.C. area for 29 years featuring bands with a variety of different cultures and musical styles from around the U.S. It is held in the fall at Gateway Park.

Every year, Santa is busy all around Arlington, from his arrival on a fire truck at Cherrydale Volunteer Fire Station on Lee Highway to offering his lap and his ear at the annual Green Valley Community Christmas party at Drew Community Center.

The Columbia Pike Fall Fest features activities for all ages, inspiring dancing in the aisles to musical artists to engaging with local artists, and sampling foods from around the world.
Lyon Village holds a Fourth of July parade through the neighborhood where kids riding their red, white and blue decorated bikes join antique cars and costumed dogs. The parade winds up at Lyon Village Park for an old fashioned picnic.

The Arlington park system includes 148 parks with 99 percent of its residents living within a 10-minute walk from a park. Park facilities include 4 spray grounds, which normally open on Memorial Day weekend and close Labor Day weekend but were closed this year to coronavirus restrictions.
The Clarendon Metro stop is located in the middle of a vibrant neighborhood of shops, restaurants and a farmer's market.
Lucky Dog holds a dog adoption event at the Harrison Shopping Center.

Arlington is the smallest entity in the United States to have its own opera, Opera NOVA. They showcase local and regional talents; and in addition to their regular concerts, they present special events focused on school children and senior citizens.
Culpepper Garden is the largest low-income retirement property in the area and offers high-quality, affordable senior living with both independent living and assisted living apartments.

Arlington Parks and Recreation offers a wide variety of trips, classes and activities for seniors over 55 in the county, including cooking demos, language classes, dancing lessons, Tai Chi, basketball, and a senior gym. A talent contest was held at Lee Senior Center.

Arlington County has nine open fire stations including the newest Station number 3, which includes a safe haven lobby.

The Arlington Central Library has a "hold pickup" initiative that allows a library patron to order books in advance and pick them up in the auditorium. All other services and branches are currently closed due to the coronavirus restrictions.


Virginia Hospital Center is a 394-bed not-for-profit teaching facility that is part of the Mayo Clinic Care Network. It is located at 1635 N. George Mason Drive.

Arlington Thrive is one of the many non-profit organizations offering assistance to needy Arlington residents. It is the only organization to offer same day emergency assistance to County residents who experience sudden financial crisis. Each year their Boots, Blankets and Bingo fundraiser helps support these efforts.
Arlington Street People's Assistance Network (A-SPAN) operates a Homeless Services Center offering a wide array of assistance from food, shelter, counseling, nursing services and job training. The community provides supplemental food assistance for the homeless with bagged meals.

Arlington Food Assistance Center is a non-profit organization serving an average of 2,283 needy families each week with supplemental groceries. The Stamp Out Hunger initiative is one of the many fundraising efforts supported by the community.
The Community Outreach division of the Arlington County Police Department (ACPD) holds a number of community events each year including Coffee with a Cop, Fill the Cruiser with Toys at Christmas, Fill the Cruiser with School Supplies in the fall and the most recent Fill the Cruiser with food for AFAC, which provides supplemental groceries to needy families.