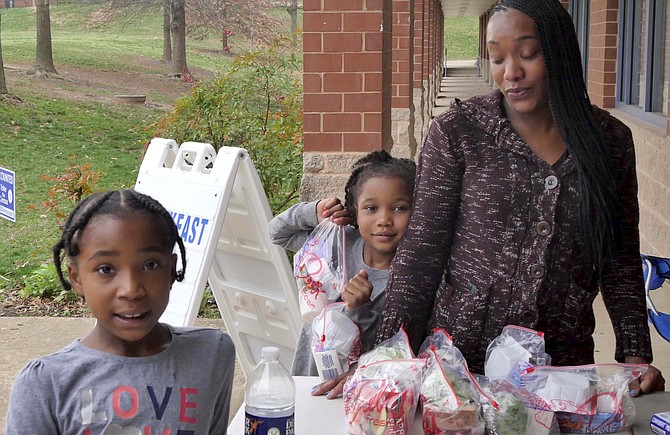 In March 2020, COVID suddenly brought about the closing of schools where children had regularly received free breakfast and lunches. Businesses slowed down or closed temporarily across the area, and workers were furloughed for an indefinite period of time.
On March 14, 2020, Arlington County declared a local emergency in response to the Covid-19 pandemic. The past year challenged Arlington like never before, with more than 200 Arlingtonians dying of covid, and 13,655 total cases. But 2020 showed the strength and resiliency of the community. Now with vaccines, we might see the light at the end of the tunnel.
But the pain and challenge of covid is not over.
As families struggled for food, Arlingtonians stepped in to provide meals for their neighbors. Beginning March 16 a year ago, Arlington Public Schools began providing grab-and-go breakfasts and lunches outside two elementary schools. This list was later expanded as it became clear schools would not be reopening for in-person classes for the remainder of the school year.
Arlington Food Assistance Center (AFAC) issued a plea for food donations for their supplemental food assistance program as donations plunged and need skyrocketed. To stay healthy, they eliminated the choice model, bought more prepackaged foods and ended chicken prepackaging.
Just like a field of flowers, food collection bins were scattered across yards. Local businesses, neighborhoods and churches sponsored food drives, and children gave away free balloons in their yard in exchange for a can of food left on their porch. Referrals to AFAC increased 25 percent during COVID.
Arlington County organized the Co-operative for Hunger Free Arlington (CHFA) to address the needs of everyone in Arlington. CHFA is a set of informal relationships between the county, APS, AFAC and groups such as PTAs, faith-based food pantries, restaurants offering food to the needy and an expanded Meals on Wheels. Diane Kresh, Co-chair, says, "By connecting the various players we can identify gaps to make sure we're not overlooking a neighborhood."