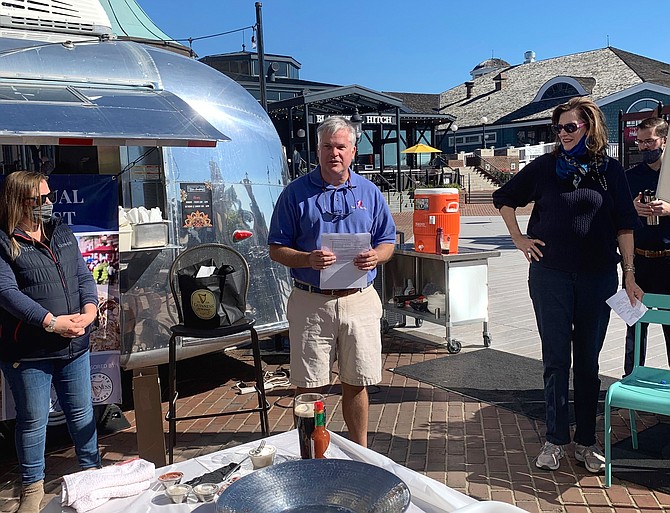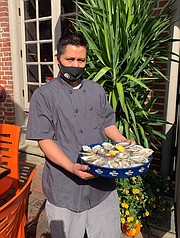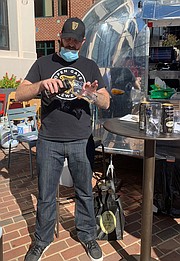 The competition was fierce, but in the end it was Gerson Baten of the Fish Market who took top honors at the first annual Oyster Week Oyster Shucking contest Oct. 17 at the City Marina.
"I don't have any secret," said Baten, who has been shucking oysters for 8 years. "I just like shucking oysters fast."
Sponsored by the Old Town Business Association, the contest was the culmination of Oyster Week, which ran Oct. 12-17, with restaurants featuring oyster specials. Due to COVID, the planned Oyster Festival was downgraded to an Oyster Week.
Representatives from local restaurants were judged on shucking speed as well as the quality of presentation. The event was sponsored by Guinness Beer and held behind Torpedo Factory Art Center.