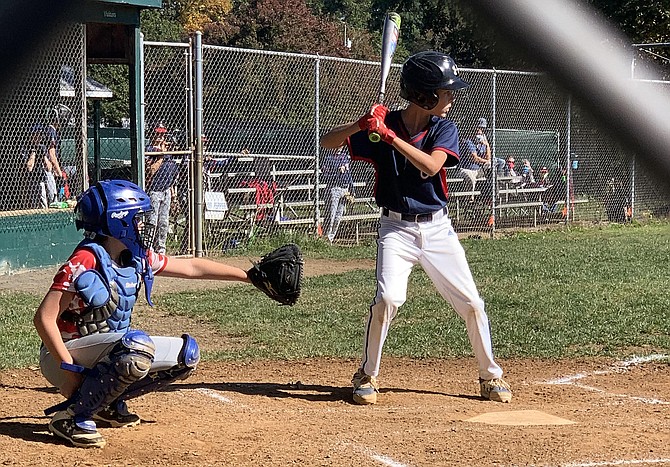 When the Fairfax Little League had to cancel its 2020 spring season due to COVID-19, all those associated with the league were naturally disappointed. Not only were the baseball players affected, but the parents, coaches, teens who had trained to become umpires, and people counting on the money they'd earn working at the snack shack.
"It meant no opening-day parade or Little League world series," said Fairfax Little League Board member Erin Hildreth. "It also meant that some kids' baseball 'careers' ended with a thud, instead of a bang, and the Little League Board of Directors had to make the final call."
Still, she added, although doing so was "sad and painful," the board didn't give up. It was committed to developing a workable, return-to-play blueprint for the fall season. And no matter how abbreviated that season had to be, the board members were determined to enable the ballplayers to take the field again safely.
"We had many steps to take to ensure the safety of players, coaches, umpires and volunteers," explained Hildreth. "But the season was a success. Although we had fewer players than in past seasons – plus a global pandemic and torrential rain – kids across Fairfax were able to come together to play America's pastime."
Fairfax Little League usually has about 600 players during the fall. But this season, it welcomed just 465. "We assume the drop was not only due to families taking extra precautions, but also because there were no T-Ball or Coach Pitch available this season – so, for the most part, kids ages 4-5 weren't able to participate," said Hildreth.
New rules included no dugouts, no high fives and no spitting. "But kids are resilient," said Hildreth. "They still found ways to make friends and create a closeness; they were all in this together. And after months of being apart and making the transition to virtual schooling, they were overjoyed to run, hit, field and score – and their parents were delighted to watch them do it."
Regular-season play began Aug. 22 and finished the weekend of Oct. 17-18. Then came the single-elimination, end-of-season tournaments, with the championship games being played Oct. 24-25.
"It has been an amazing season – one for the ages," said Hildreth. "And we're hopeful that conditions in the spring will allow the league to safely offer both the T-Ball and Coach Pitch levels of play for 4-5-year-olds. We're dedicated to safety and are committed to following the guidelines put out by national and local jurisdictions."
General registration for spring ball opens this Sunday, Nov. 1. For more information, go to http://www.fairfaxll.com/.