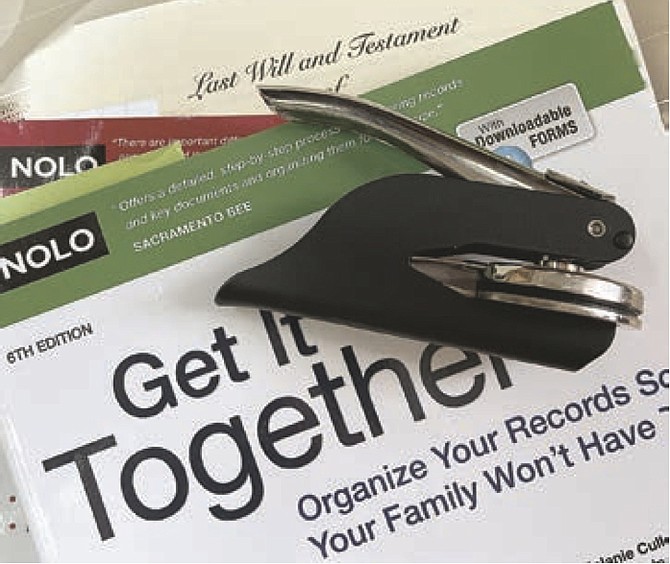 With the nation sadly surpassing 500,000 Covid-related deaths, mortality is much more on the mind of many. Yet this year's wills survey, conducted annually by a caregivers foundation, shows that while the Covid-19 pandemic increased people's desire to get a will, most have not taken action.
Why is early estate planning important? There is common agreement that it's best to get ahead of deathbed planning. There are many terrible stories of the sick in hospital beds attempting to tell loved ones where money, accounts, insurance and other financial information could be found in order to carry on without them. And although those without family or with limited assets might be tempted to forego a plan, estate plans have value for everyone.
If a will or trust is not available to follow a decedent's wishes, then state law determines the distribution of assets, which may not align with the person's desire or family situation. Further, having a medical directive relieves uncertainty during times of difficult health situations or in the event of incapacitation.
What is the process at death? Probate is the court-supervised process of "proving and recording" a will and transferring assets. Transfers follow a will or state law. Probate also is required when there is solely-held property or other assets without a "pay upon death" designee. Wills use an executor, supervised by the court, to administer the transfer of assets.

Without a will, the estate also could remain in court longer, with associated higher court costs, even with a small estate.

A trust can be an alternative or complement to a will, which might allow the estate to avoid the probate court process. In a trust, a trustee, designated by the "trustor" (trust creator,) stands in to make decisions related to assets in the trust to benefit a third party beneficiary.
Why do people delay making an estate plan? David L. Whiting, principal attorney for the Oak Hill Law Group, Herndon, says there are several reasons. "First, mortality is an uncomfortable topic; as is thinking about what a child or other loved one will have. Second, the rules are complicated and can seem overwhelming. It is easier to push decisions to the end. And third, some feel a plan is unnecessary if there are no children or there are not a lot of assets." Some worry about the expense of document preparation.
Is it difficult to form an estate plan during the pandemic? Professionals who provide estate planning services are often working from home these days; attorneys, accountants, and financial planners. Most may work on-line with fees ranging from a few hundred to several thousand dollars. The Virginia State Bar Association provides an on-line attorney referral service as a starting point for finding those practicing estate planning.
For those who feel comfortable with a "do-it-yourself" approach, there are several on-line services and apps which might be less expensive, such as FreeWill, Willing, Nolo, LegalZoom, and RocketLawyer. They typically provide templates and instructions, or basic flat fee services at lower cost; from no fee, to with-fees at $39 - $329 per document. Bear in mind that discount services and apps are basic, when your actual needs may be more complex.
Whiting warns against trading short-term gain for long-term loss by not getting professional help; even though it's hard to set money aside for something which may not be needed for decades to come. He suggests shopping around for an attorney with whose fees and practice you can feel comfortable. He says, "Since you will be talking about very personal situations, trust and a comfort level are critical. It's important to confront difficult questions and difficult planning issues while you are still at your best."