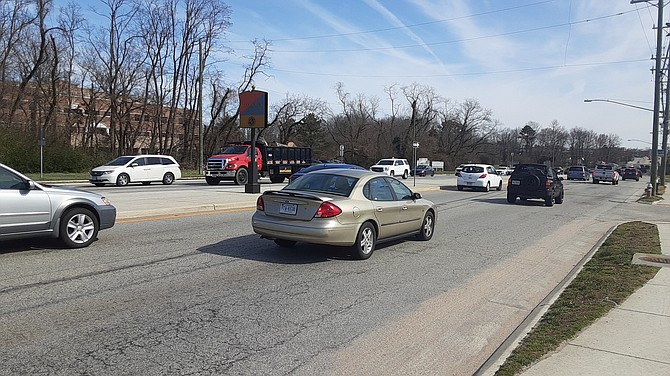 Traffic engineers from the Virginia Department of Transportation and Fairfax County are launching a speed limit study on Richmond Highway as a precursor to future development and transportation improvements for this busy thoroughfare in Mount Vernon.
This $200,000 study is assessing the 45 MPH speed limit on about eight miles of Richmond Highway between Belvoir Road/Meade Road and the beltway to improve safety for all users, VDOT said.
The study is being launched now and will conclude in Spring 2022 when VDOT will have another meeting to discuss the results. The final report will be out next summer, but whether any real action resulting from this study is still uncertain.
In a virtual public information meeting on Tuesday, Nov. 30, traffic engineers outlined the plan with a presentation called "Richmond Highway (Route 1) Speed Limit Study," which talked about the three sections within the 8-mile corridor, and the factors involved. This includes current speeds, crash data, roadway functional classification, traffic control devices, traffic operation and pedestrian-bicycle facilities in the corridor. "A state and local police response is required in the final study," said Warren Hughes, a traffic engineering consultant who led part of the discussion.
Although there are plans throughout the corridor for additional facilities built along the highway that impact speeds and other plans for widening and bus rapid transit, the study is focusing on what is in place right now, not in the future.
When it came time for questions from the public, an assortment of topics was discussed including people crossing the roadway outside the crosswalks or away from the intersections. This is a common sight along this stretch of the highway, but it would be difficult to get it all with the study. Another question involved the sound walls that have been looked at from time to time, particularly in the Gum Springs area, but a noise analysis would be needed, not a speed analysis, officials said.
Officials requested that all questions, comments and feedback be sent to: 
amassoudi@atcsplc.com
 before Dec. 10.