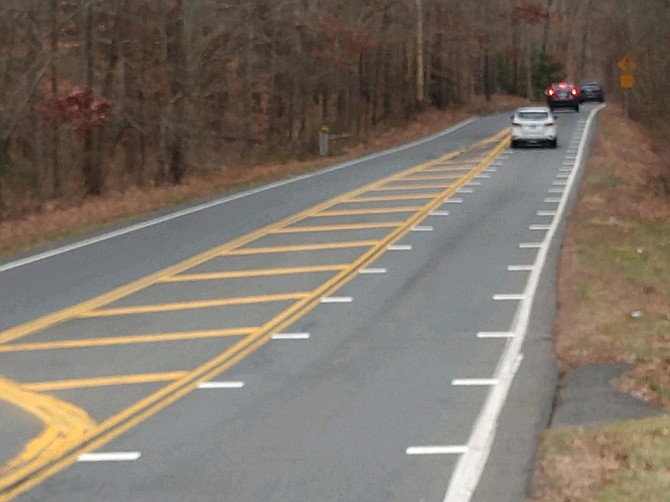 After further investigation, the Fairfax County Police Department determined that speed was a major factor in the fatal crash that killed two South County High School students on Tuesday, Jan. 10. One teen remains hospitalized from that crash.
After reviewing the evidence from the crash and the vehicle's airbag control module, detectives determined the Lexus was traveling 100.7 miles per hour before the crash. Detectives from the scene determined the car was airborne for approximately 130 feet. Detectives continue to investigate the crash, the police said. 
The driver and the rear passenger of the Lexus were declared deceased at the scene, according to police reports. The passenger in the backseat was not wearing a seatbelt, police said. 
This fatal crash put the spotlight on a hazardous spot along Lee Chapel Road in Fairfax Station. In response to the fatal accident, officials have stepped up with possible solutions to reduce crashes. The first step last week was the installation of optical speed bars that VDOT put into place to increase the awareness in this area.
These optical speed bars are a safety measure, but the officials and engineers are looking to do more in the near future to prevent fatalities like the one on January 10. To hear more about the road proposals, tune into a virtual town hall on Monday, Jan. 30.
Sidebar
Monday, Jan. 30, 2023
7 - 8:30 p.m. Virtual Town Hall on Safety of Lee Chapel Road
Virtual meeting
Event Contact: Dave Foreman, 703-451-8873, TTY 711