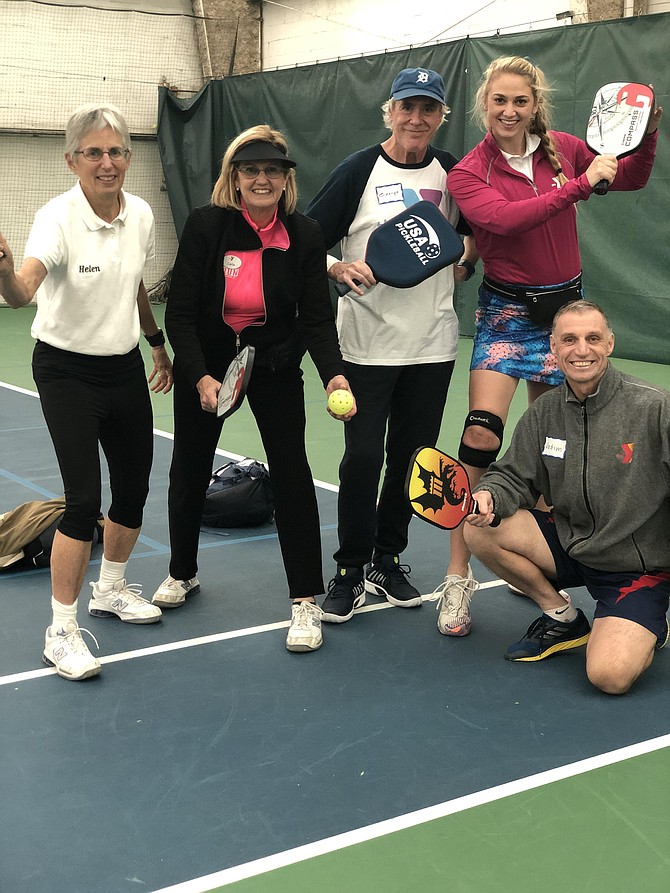 New Associate Executive Director at the YMCA Arlington Tennis & Squash Center, Kristen Larrick hit the (court) running by launching programs for pickleball enthusiasts. Beginners and experienced players alike get a chance to learn the sport, connect with others, and play indoors during inclement weather. First Serve Pickleball Pros, including USAPA Pickleball Ambassador for Arlington Helen White, will be helping introduce the sport.  
A free one-week pass to visit the YMCA Arlington Tennis & Squash Center is on offer until Dec. 15. Non-members are invited to try the Y with a free 7-day guest pass that provides access to the YMCA Arlington Tennis and Squash Center. Additional fees apply for participating in drop-ins, instruction, and for making court reservations. For more information, contact the YMCA at pickleball@ymcadc.org. 
At one clinic on Friday Dec. 3, White provided some background on how pickleball got its name, and some pickleball lore (did you know Naples, Florida is the pickleball capital of the world?). She went over basic rules, and warm up exercises, followed by one on one coaching for anyone brand new to the sport, and group coaching to those who have played a bit.  The session proved her point that pickleball is a sport for all ages and somehow leaves everyone smiling. 
To learn more, follow the Y's pickleball program on 
Facebook
 or see: 
https://www.ymcadc.org/pickleball/