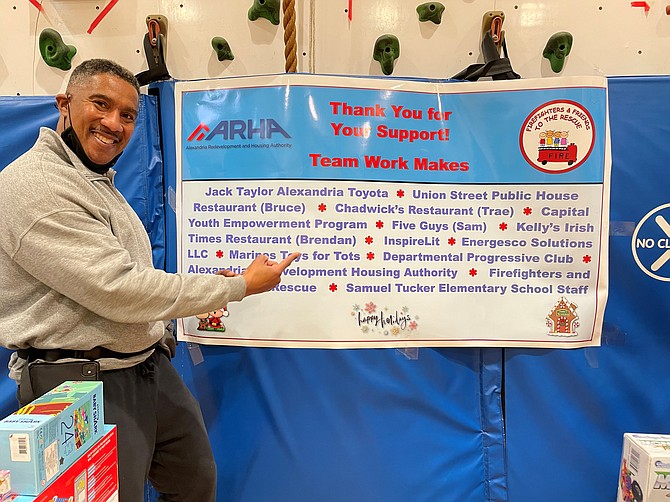 Children from across the city descended on Samuel Tucker Elementary School Dec. 18 to select new toys and books as part of the annual toy drive sponsored by Firefighters and Friends to the Rescue.
Founded by Del Ray resident and Fairfax County Fire and Rescue Battalion Chief Willie Bailey, the organization has been collecting toys for families in need for more than two decades.
"We served more than 350 families this year," Bailey said. "In the end we were able to distribute over 1,000 toys for Alexandria families in need."
In addition to toys, children were able to select books provided by the nonprofit InspireLit.
"Each child received three books with more than 1,000 being distributed," Bailey said. "Though we remain in a pandemic our sponsors were not going to let that prevent them from supporting the event. They all really came through this year."
Volunteers in the community have supported the event for more than two decades, including Mindy Lyle, who became involved with the toy drive as the director of the West End's Adopt-a-Family program.
"I found out what Willie was doing about five years ago," said Lyle, who began as coordinator of the West End's Adopt-a-Family program in 2010. "I told him that we have to do this in the West End. This area has been so neglected for so many years."
Sponsors include: John Taylor of Jack Taylor's Alexandria Toyota; Bruce Witucki and Union Street Public House; Trae Lamond and Chadwick's Restaurant; Capital Youth empowerment Program; Sam Chamberlain of Five Guys; Brendan Kelly of Kelly's Irish Times Restaurant; InspireLit; Energesco Solutions LLC; Marine Corps Toys for Tots; Departmental Progressive Club; Alexandria Redevelopment Housing Authority; Firefighters and Friends to the Rescue; Caring Angels Therapy Dogs; and Samuel Tucker Elementary School staff.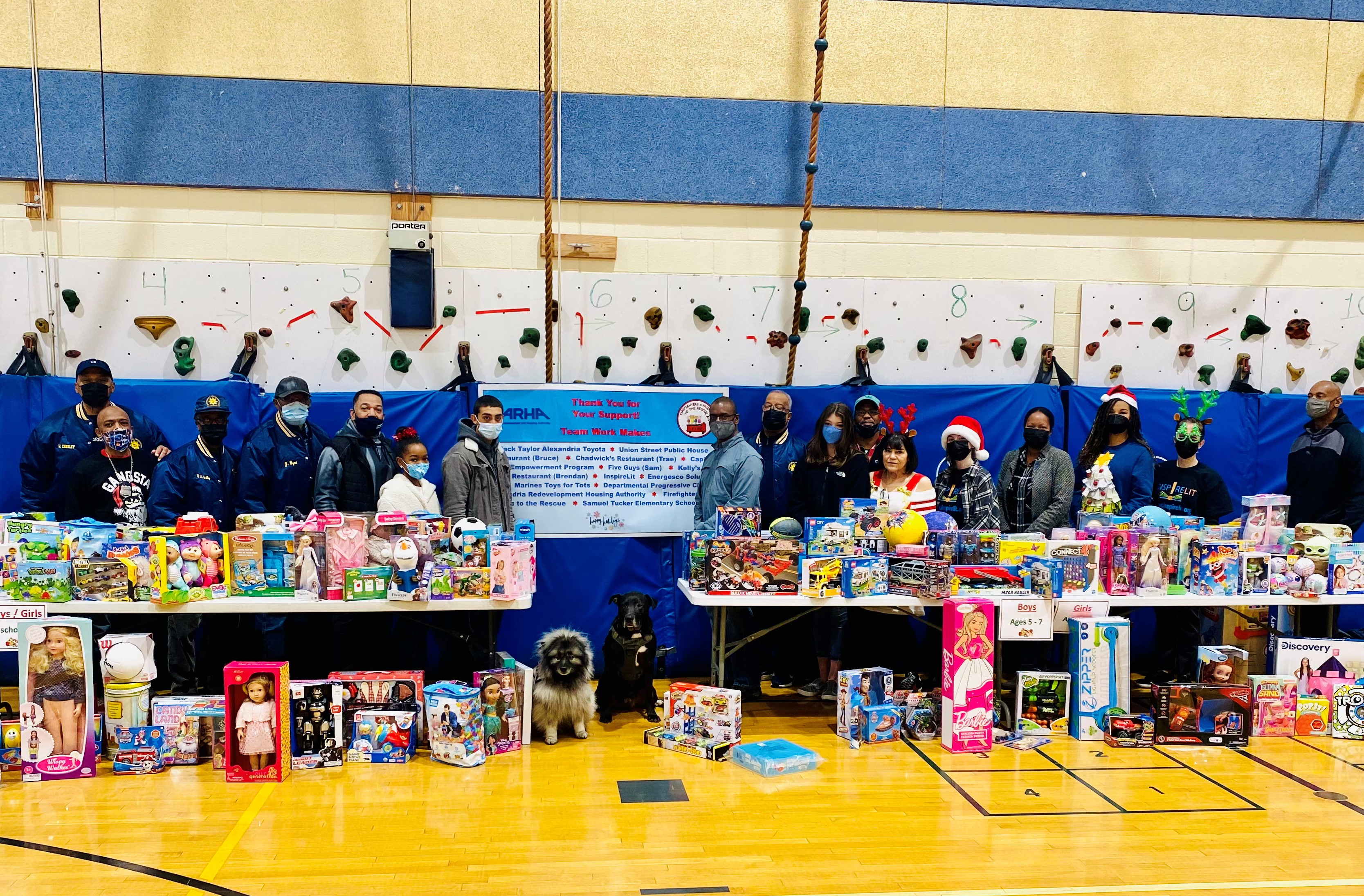 Lyle said that the need has continued to grow in the city, particularly the West End.
"As the need has continued to grow, the support of community partners like Willie and Lenny Greenburg of Greenhill has totally mushroomed in the last 5-7 years," said Lyle, adding with a laugh,  "Willie said that I bugged him enough that it was easier for him to do something here than to keep listening to me and it has really made a difference to the families of our community."