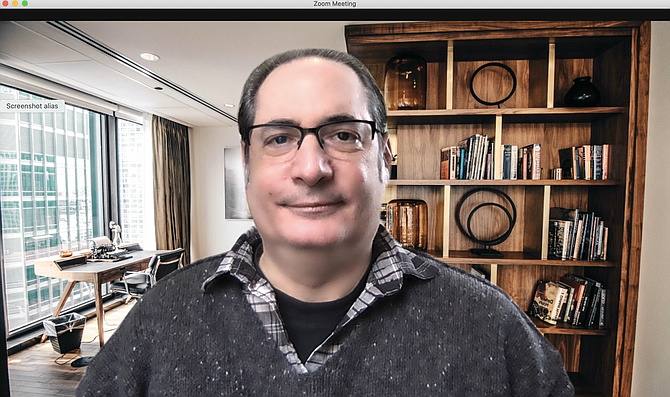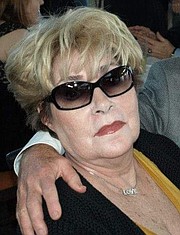 For years, being able to talk with his mother, Carole Isaacs, nearly every day was a gift that Marc Stern treasured, so when he was unable to reach her for several days, he became concerned. After contacting the assisted living facility in which she resided, he learned that she had been found unconscious in her room and suffering from a high fever. Rushed to the emergency room, Isaacs tested positive COVID-19 and was placed in the intensive care unit. While her life remained in limbo, Stern and the rest of his family could not see or visit her due to hospital safety policy. He was overcome with anguish and anger as he realized that he might never see her again. Having someone listen as he discussed those feelings provided relief in his period of helplessness. Now he is offering that service to others.
"The pandemic is still new, still raging, still scary," said Marc Stern, who is a self-described professional listener and runs need2Bheard, a service in which others – by telephone or video conferencing – can express their feelings freely as another person listens empathetically and without judgment. "Fear stalks us wherever we are. Compounding that with the potential of losing someone you love is enough to rock the foundation of your center and provoke extreme anxiety and sadness. The main coping strategy comes down to two simple yet powerful words: loving and listening."
When a loved one is hospitalized with COVID-19, the agony of being separated from them while they are battling a life-threatening and unpredictable illness can feel overwhelming. Often occurring without warning or time to prepare, the sudden life change can lead to a tidal wave of emotions.

Those feelings vary from person to person and are affected by the resources available to them, says Lisa Jackson-Cherry, Ph.D., Professor of Counseling at Marymount University's College of Health and Education. "Normal reactions for the majority of [people] may include feelings of anxiety, depression, helplessness, hopelessness ... and thoughts of abandoning their loved one," she said. "This may be exacerbated if the caretaker also has health issues, lack of support or a clinical mental health diagnosis or history."

A lack of control can exacerbate those feelings. "Gaining any control over the situation — even when limited — is helpful," said Jackson-Cherry. "This could mean gaining as much information as possible about the medical situation in order to make decisions [and] trying to build in some normalcy in the abnormality of the situation."

Drawing up one's support systems and creating a collection of soothing or supportive remedies or a 'mental health tool box', such as taking a walk with a friend or meditating, are useful when dealing with the stress and anxiety, advises Anton C. Bizzell, MD. "This is the time to shore up all the support you have," he said. "For some people, this could mean contacting close friends and family, clergy, or neighbors to ask for emotional support. Ask for help with child care, household tasks, or other needs that could be alleviated to allow you to focus on your loved one.
It is important not to be in solitude, added Jackson-Cherry. "Isolation is not helpful and can be harmful."

As she began to heal, Stern was able to have telephone conversations with his mother. "Use technology as possible," he said. "If they are able to converse, technology is your friend," Stern said.
There are cases, says Bizzell, when one needs more support and guidance than self-help strategies can provide. "For many others, this is a time to call a counselor or family physician for help with adding extra support services and care," he said. "This is a traumatic situation, no matter the outcome, and it's not only okay to ask for help, it's essential. There is no one right way to do this. Find what works for you.
For those might have a friend whose loved one is battling Covid-19, there are uncomplicated ways to offer comfort. "We can support friends and loved ones by expressing interest and concern," added Jerome Short, Ph.D., Associate Professor of Psychology, George Mason University.
Reaching out to a friend and offering nonjudgmental presence cannot be underestimated. "Seems simple, but … be there," said Jackson-Cherry. "Listen to their feelings and thoughts. If needed, assist in advocating for information. Offer to step in for day-to-day errands, meals and making sure they are taking care of themselves."
Understand that anger, anxiety and stress are a normal response to an abnormal situation, Bizzell says, "Don't try to tell them how to feel or think, instead, listen and support. … Rather than waiting for them to tell you what they need, offer a list of things you could help with: for example, mow their lawn, send a grocery delivery, set up a meal train, help them with technology for video visits, or offer to give their child a ride home from school."
Though it might be awkward or fraught with discomfort, take care to observe when a friend might need professional mental healthcare, cautions Jackson-Cherry. "Look for signs of increased daily living disruptions such as not withdrawing, isolating or sleeping or eating, that are beyond what is normal in these situations," she said. "Listen for signs of increased hopelessness and statements of despair, especially with those who may have a history of suicidal ideation or behaviors."
Recognize that these are unprecedented times, advises Bizzell. "We are now nearly a year into a crisis of unimaginable proportions," he said. "People are suffering. We have never needed our support community more. You don't have to have all the answers; you just need to be there."