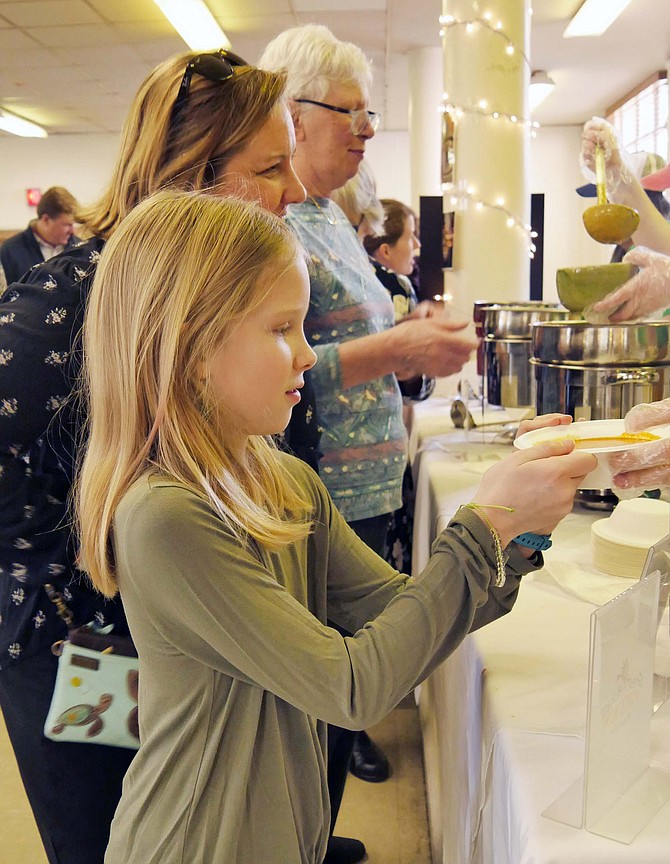 Grab a chef's recipe and make your own soup this year at Arlington Food Assistance Center's (AFAC) virtual Empty Bowls Event on Sunday, Feb. 7 at 11:30 a.m.
Empty Bowls is an international project to fight hunger and supports food-related charities around the world. Each community's events are independent and are personalized by artists and art organizations at a local level.
Traditionally, each year AFAC has held their Empty Bowls event on Super Bowl Sunday, where they have offered a choice of soup prepared by local restaurants and served in bowls produced by local potters. This year the event will be held virtually and will premier a special video, as well as remarks by Executive Director and CEO Charles Meng and highlights of previous events. You can also pick up some of those recipes for soups you've been tasting all these years.
AFAC is devoted solely to providing dignified access to nutritious, supplemental groceries, free of charge to Arlingtonians. The need continues to grow during the pandemic as more families seek assistance.