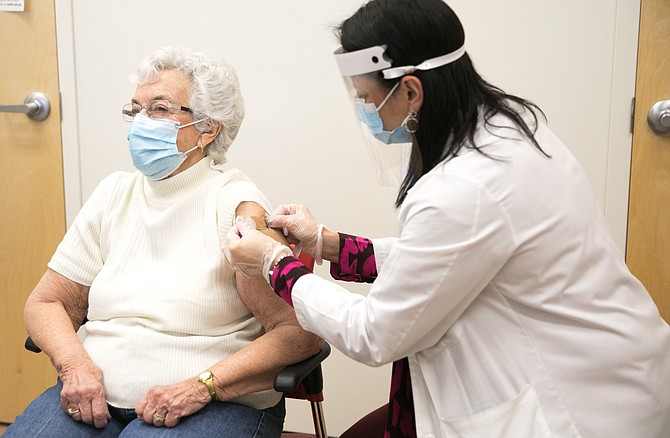 Beginning Feb. 11, Virginians will be able to receive the COVID-19 vaccine at select CVS locations across the state. The Commonwealth is among an initial 11-state rollout to expand COVID-19 vaccines at CVS pharmacies across the country.
Thirty-six CVS locations will offer the vaccine through appointment only to individuals meeting state criteria, which will be confirmed by the state in advance of the rollout.
Presently, Virginia is in Phase 1B of the vaccine rollout. This includes individuals 65 and older as well as those 16-64 with pre-existing medical conditions.
Register in advance at CVS.com, through the CVS Pharmacy app. or by calling 800-746-7287. Walk-in vaccinations without an appointment will not be provided.
Participating CVS Pharmacies are located throughout the state, including Alexandria, Arlington, Fairfax and Leesburg.