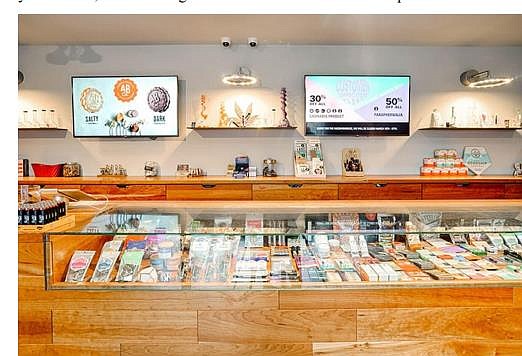 Legalizing marijuana around the country has moved forward in recent years, and Virginia could be on the agenda this month as the General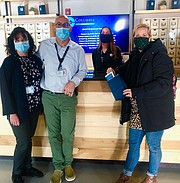 Assembly gathers in Richmond to kick off 2021.
Governor Ralph Northam opened the discussion in November. "It's time to legalize marijuana in Virginia," said Northam. "Our Commonwealth has an opportunity to be the first state in the South to take this step, and we will lead with a focus on equity, public health, and public safety. I look forward to working with the General Assembly to get this right," he said.
It's not just to catch a buzz either, according to the governor's office. There are many advantages to adult-use legalization, including addressing social and racial equity and creating economic development opportunities for historically disadvantaged Virginians, agribusiness industries, and localities. In addition, the tax revenues can benefit both localities and the entire state while providing funding to support the establishment of a comprehensive program, education, and public health campaigns, along with addressing inequities that exist due to the criminalization of marijuana.
"According to a report issued [in November] by the Joint Legislative Audit and Review Commission (JLARC) that I chair, over the past decade law enforcement in Virginia has made between 20,000 and 30,000 marijuana-related arrests," said Del. Ken Plum. "Though Black and white Virginians use marijuana at about the same rate, JLARC found Black Virginians are 3.5 times as likely to be arrested and convicted. JLARC also found that it would take two years and between $8 million and $20 million to set up a commercial marijuana market in Virginia and that it could ultimately generate $300 million in annual sales tax revenue."
WASHINGTON STATE, a state similar in size to Virginia, netted nearly $400 million in tax revenues from legal marijuana in 2019, said State Sen. Adam Ebbin. "Equitable reform demands appropriate safety regulations, support for disparately-impacted communities, and a structure for taxation," Ebbin said in a recent column. "Legal cannabis should support Virginia's small businesses, not simply pad the pockets of massive corporations. Small, Women-owned, and Minority-owned (SWaM) businesses can play a critical role in the entire supply chain including farming, processing, and brick and mortar sales."
Included with Northam's plan to legalize adult-use marijuana were five principles he will address, he said. These include: Social equity, racial equity, and economic equity; Public health; Protections for young people; Upholding the Virginia Indoor Clean Air Act; Data collection.
The ACLU of Virginia advocates for legalization, with specific key concerns. "Lawmakers must remove all penalties for marijuana possession and automatically expunge conviction records for all crimes that no longer are illegal. … People younger than age 18 should not be considered delinquent — and legalization should not continue to fuel the school-to-prison pipeline, leading to another generation of Black and brown kids and young adults being criminalized."
Northam put together a task force on legalizing marijuana, consisting of representatives from the Virginia State Police, the Attorney General's office, and NORML, the National Organization for the Reform of Marijuana Laws, among others. One focus of the task force was a look at the way other states that have dealt with it. This included Colorado, California, Oregon, Washington, and Massachusetts. The task force had a "robust discussion with experts from these states in the Marijuana Legalization Work Group," said Bradley Copenhaver, the Virginia Deputy Secretary of Agriculture and Forestry.
The task force put together a 482-page report, "Impact on the Commonwealth of Legalizing the Sale and Personal Use of Marijuana," dated Nov. 30, 2020. One of the things this report addressed was concerns about preventing access by the underage crowd. This includes limiting the "proximity of marijuana retailers to schools and other youth-focused places and minimize marketing to youth," the report said. This includes reducing the appeal of packaging "and that advertisements must be a certain distance (e.g. 1,000 feet) from schools and community centers," it states.
NORML is monitoring Virginia's step forward in this process. They look at the support from Governor Northam, State Attorney Mark Herring and House Majority Leader Charniele Herring. Jenn Michelle Pedini, the Virginia NORML Executive Director, released recommendations to lawmakers last month on how Virginia should go about legalizing adult use marijuana. Among their recommendations, NORML said tax revenue on adult-use cannabis in Virginia could yield $300 million annually and create 11,000 jobs by year five.
TO ADDRESS social equity, Virginia could use some tax revenue to support reinvestment programs for communities most impacted by the drug war. Legislators could also prevent vertical integration and provide loans for small businesses, NORML said.
On the Fairfax County Board of Supervisors, there has been a mixed bag of support for this effort. In the Braddock District, Supervisor James Walkinshaw (D) has been for legalization, looking at the number of arrests as an equality issue. "As Chairman of the Board of Supervisors' Legislative Committee, I advocated in Richmond for our Board's support of cannabis decriminalization. Personally, I have always supported legalization. Arrests for simple possession of marijuana are one of the most significant drivers of the disproportionality of arrests here and across the nation. The data is quite clear that white Americans and Black Americans use marijuana at similar rates, but Black Americans are much more likely to be arrested for doing so. Marijuana prohibition laws have cost American taxpayers untold billions and devastated millions of families. It's a failed policy that should end," Walkinshaw said.
In Mount Vernon, Supervisor Dan Storck "has been generally supportive of legalization," for a long time, he said.
According to Springfield District supervisor Pat Herrity (R), there are more important issues facing county residents. He looks at Virginia's pandemic response numbers on John Hopkins Tracking list, for the number of vaccines administered in Virginia. "Virginia is ranked 46th in the nation for administering the vaccine and 42nd in testing. … Fairfax County residents need the Governor and General Assembly to focus on those critical efforts right now instead of political agendas," he said.
George Mason University student Maritza Martinez thinks it's a great idea, calling it a "step forward," she said. "Weed isn't that big of a deal," she said.
Although it's not alcohol, being under the influence of marijuana could impact driving skills, but "MADD doesn't have a position on legalization," said Cristi Cousins, M.Ed, MADD State Program Specialist.
Copenhaver said It could take 18–24 months after legislation is passed for retail sales of adult-use marijuana to take place. The Governor's legislation will include considerations for density caps and local decision-making with regard to the allowance of retail marijuana locations.
For more, see:
www.governor.virginia.gov/virginia-marijuana-legalization-work-group/