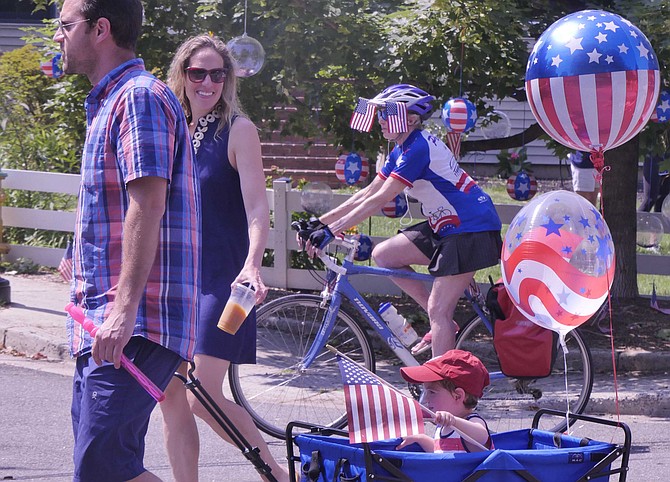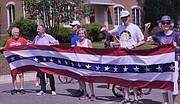 Enthusiasm runs high at the annual Lyon Village neighborhood 4th of July parade on Monday, July 5 despite last year's hiatus due to COVID.

Eager children start lining up at 10:30 a.m. at Key and Jackson despite the heat, to march, ride or bike the several-block route. The parade will end up at Lyons Village Park for a noontime lunch and festivities. Some neighbors have chosen to pull up a chair in the shade and watch the festive wagons pulled by parents with children waving flags, the bikes ambling by with riders of all ages, and the parents with festive hats and star spangled shorts.
Two fire engines stand ready to start the parade while a motorcycle policeman bookends the tail end of the parade. The neighborhood regulars unfurl the red, white and blue banner from the bag where it sits year to year waiting to headline the next year's parade. A Sousa march blares over a loudspeaker announcing everyone in their places; the parade is about to begin.