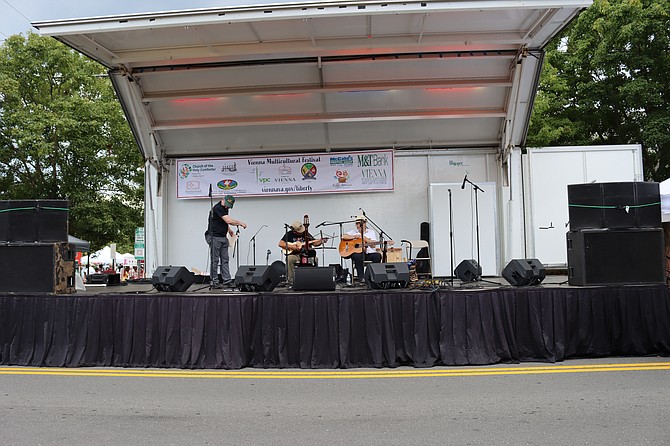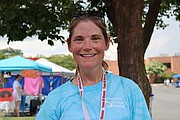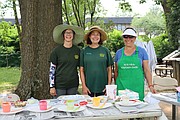 On July 17, the Vienna Multicultural Festival was held to celebrate the end of the Liberty Amendments Month. The Vienna Town Green and neighboring streets were filled with food and craft vendors as well as various performances.
"We've been looking forward to this because it's the big celebration for the month-long events the Town of Vienna has been hosting," Leslie Herman, Director of Parks and Recreation, said.
While other 63 Liberty Amendments Month events focused on the 13th, 14th, 15th, and 19th amendments, the Multicultural Festival featured a unique mix of entertainment.
"There are a variety of food vendors and crafters that have crafts from different parts of the world. We just encourage everyone to come out and purchase in order to respect our diversity," Herman said.
Among the vendors were several stands run by community organizations. The Ayr Hill Garden Club had a table where participants could make a print using different flowers and vegetables as stamps.
"One of our members is heavily involved with the Liberty Amendments Month, so in fact, our garden club has been informed of this event ever since it was in the planning. They asked us if we would provide an activity for the children or adults," member Nancy Moats said.
Other attendees were more politically focused, like Mallie Prythetch. She advocated on behalf of the Ally Dalsimer for Congress campaign.
"Personally, I'm always looking at different foods. Really though, I wanted to get out here and try to engage a little bit. I met the League of Women Voters who are out here registering voters, which I think is really great," Prytherch said.
Overall, the Vienna Multicultural Festival proved successful at bringing together the community to appreciate the different aspects of Vienna. It attracted people from neighboring communities like Mclean resident Roy Jonkers, who was passing through the town.
"I just dropped in because I saw there was a crowd of people and activities. The diversity in performers, especially the Bolivian Folk Music performance, surprised me. I'm really glad I got out here," Jonkers said.