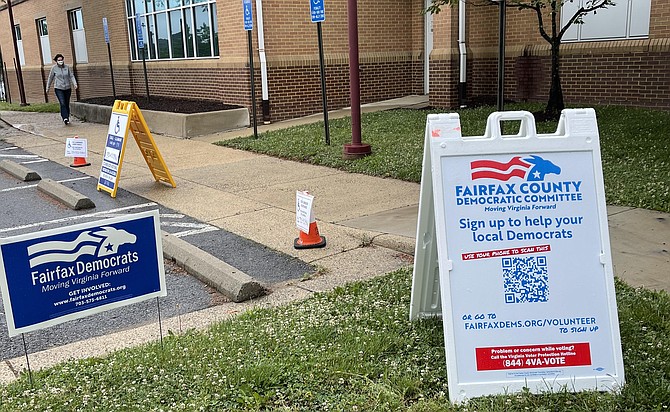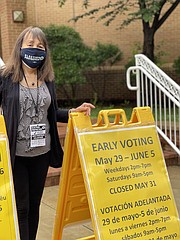 Registered voters have an opportunity to vote early now, in person or by mail, for the June 8 primary election of Democratic Party candidates.
West Springfield Government Center saw a light but steady stream of voters who came to cast their votes on the cool and rainy first day open. That satellite location opened for early voting on May 29, as part of a group of 13 additional voting centers, joining the previously opened main locations.
Early in-person voting, with no reason required, ends June 5. For more information on the election races, voting locations and hours, and for election questions, residents may contact Fairfax County Office of Elections at 703-222-0776 or find information on the County's web page.