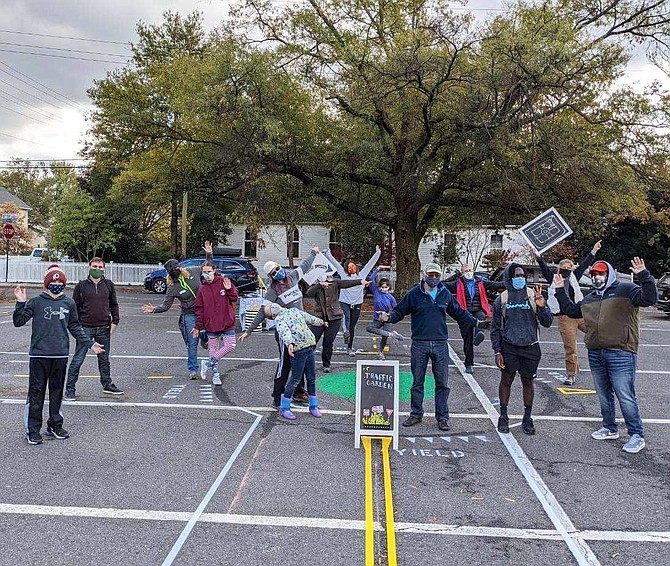 Instead of planting vegetable seeds, The Woman's Club of Arlington is planting good safety seeds on rules of the road. Their traffic garden is located in the large parking lot across from their clubhouse on Buchanan Street.
This effort is part of a larger plan across Virginia to establish installations meant to simulate street environments and promote knowledge and safety among children who have a space to practice the rules of the road on scooters or bikes.
Sandy Newton, a member of the Woman's Club, explains that Phoenix Bikes contacted them this summer about the idea of the bike garden because the Woman's Club has a large parking lot. She says Phoenix Bikes submitted schematics and then built it.
Newton added that the neighborhood kids immediately spotted the new outside activity and began using it, and a representative of Arlington Public Schools came to view it as a way to promote it in the schools. Newton says that at the end of December the garden was removed, but will be reinstalled in the spring.