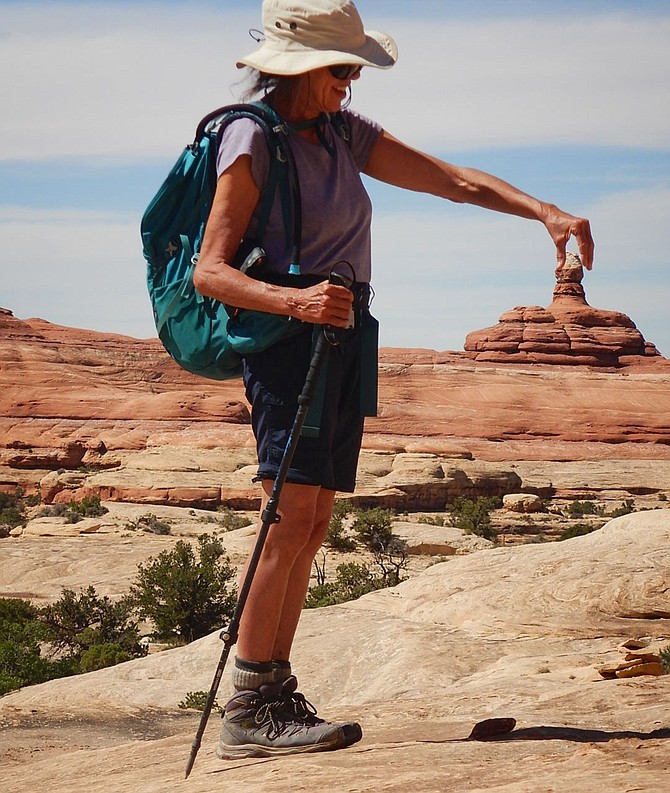 Sifting through photos of rafting trips through Labyrinth Canyon on the tranquil waters of the Green River and hiking in the Needles district of Utah's Canyonlands National Park, Arlene Richter recalls her past travels as she begins planning for new adventures. The adventure-loving Bethesda mother of two adult children is fully vaccinated and ready for her next trip.

"Travel is a great way to explore," said Richter. "I'm always curious and love to learn about the world and people."
Now that nearly 85 percent of those 65 and older in Montgomery County and almost 70 percent in Fairfax County, Arlington County and Alexandria are fully vaccinated against COVID-19, seniors such as Richter have less trepidation about resuming their travels. From trips to visit children and grandchildren to hiking in national parks, after a one year or more of near confinement because of their high risk due to the pandemic, seniors are ready to travel.
Travel advisors and tour companies have seen a dramatic uptick in requests of seniors who are planning to travel.
"When vaccines became available, the number of calls to our call center doubled from February to March. Nearly all of the programs we're operating this summer are filled to capacity," said Chris Heppner, spokesperson for Road Scholar www.roadscholar.org, a not-for-profit educational travel organization for adults. "We require people to be fully vaccinated to participate. We have surveyed our participants and nearly 100 percent either have been vaccinated or plan to be."
One of those seniors is 76-year-old Tanya Levine, a widow from Arlington. She's heading to Chicago in June to visit her daughter and grandchildren.

"It's been so hard not seeing my family in person and missing certain milestones," she said. "We're going to celebrate all of the birthday parties, baptisms and graduations that we missed during the pandemic. The thought of it all is so overwhelming. I'm beyond elated. I know that tears of joy will be flowing the entire trip."
Most vacation requests have tended to be stateside and popular destinations are those that offer outdoor adventure.
"While we wait for the international world to fully open, senior travelers are looking toward domestic travel and exploration of the West in areas like Utah, Colorado, and Wyoming," said Adrienne Saxton, a Falls Church-based travel advisor and curator. "Domestic river cruises exploring the Mississippi, the Pacific Northwest and wine cruises are also high on the requests. These areas have been booking fast and furiously."
"The National Parks are, without doubt, incredibly popular for us," added Frank Marini, president of Amtrak Vacations. "Seniors are incredibly excited and just want to get back out there and make up for lost time."

Vienna couple Barrie and Jane Taylor became fully vaccinated in March and are heading to San Diego to visit their son, daughter-in-law and granddaughter who was born last November. Their family visit will be followed by a trip to Glacier National Park.

"This will be the first time meeting our granddaughter. Zoom calls can in no way make up for being able to hold her in our arms," said Jane. "My husband and I usually take four big trips a year and at least two of those are international. We won't leave the country this year and we'll still wear masks and practice social distancing."
The freedom to travel is one of the best rewards of being vaccinated, said Richter. "I've been all over the place and hope to continue going to new places."