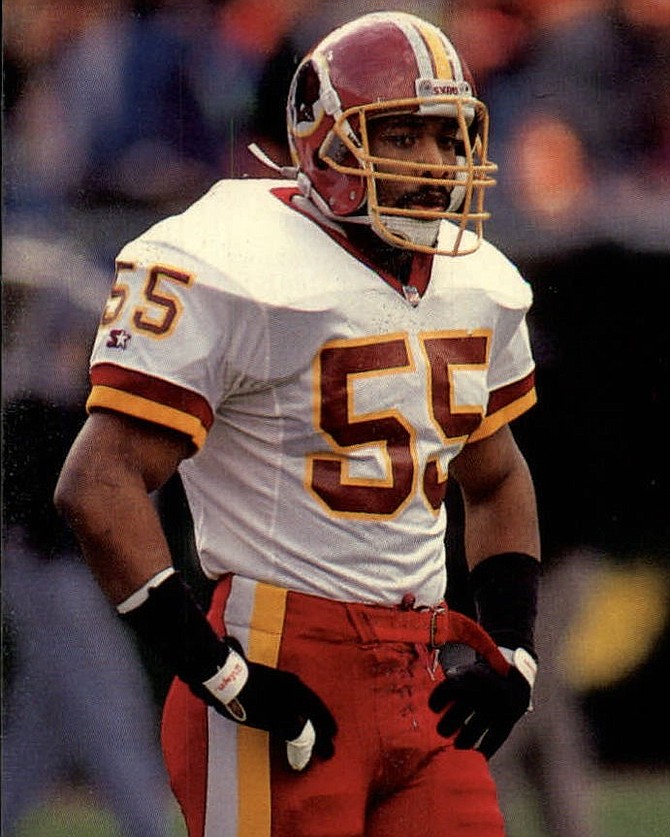 Andre Collins, a former NFL linebacker who started in Super Bowl XXVI for the Washington Football Team, will be the featured speaker at the Oct. 20 meeting of the Alexandria Sportsman's Club.
Now in its 20th year, the annual ASC Football Night will be held in person at the Old Dominion Boat Club.  
Collins played 10 seasons in the NFL as an outside linebacker. He currently serves as Director of Retired Players for the NFL Players Association, where he works to ensure retirees make successful post-football transitions.
A standout inside linebacker at Penn State, Collins was named a 1989 All-American and a Butkus Award finalist. He played at Cinnaminson High School in New Jersey and was in the first group of inductees to the Cinnaminson High School Athletics Hall of Fame. He went on to earn a Bachelor of Science in Health Policy and Administration from Penn State in 1991.
Collins will talk about his experiences in the NFL as well as his post-NFL career and there will be time for Q&A.
The meeting will be held Oct. 20 at the Old Dominion Boat Club, 200 Strand Street, with complimentary dinner and drinks beginning at 6:30 p.m. All are welcome and the meeting is free and open to the public. For more information, visit www.alexandriavasports.org.