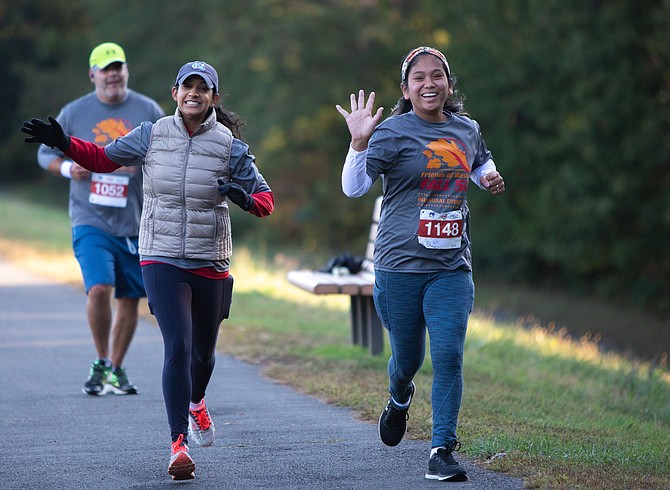 The inaugural Friends of Reston Fall 5K brought out 200 runners and walkers of all ages – some in strollers, some over 80 – on a beautiful fall morning, Oct. 17, at Browns Chapel Park. "We are fortunate to have the advantage of our wonderful Reston Association trails for this new, fun, community event that will help us fund scholarships for RA youth programs," said Carol Nahorniak, president of Friends of Reston. "Everyone involved is so grateful for the outstanding support from RA staff, great sponsors, enthusiastic participants, and 40 amazing volunteers that helped at the event and made our new Friends of Reston Fall 5K a big success."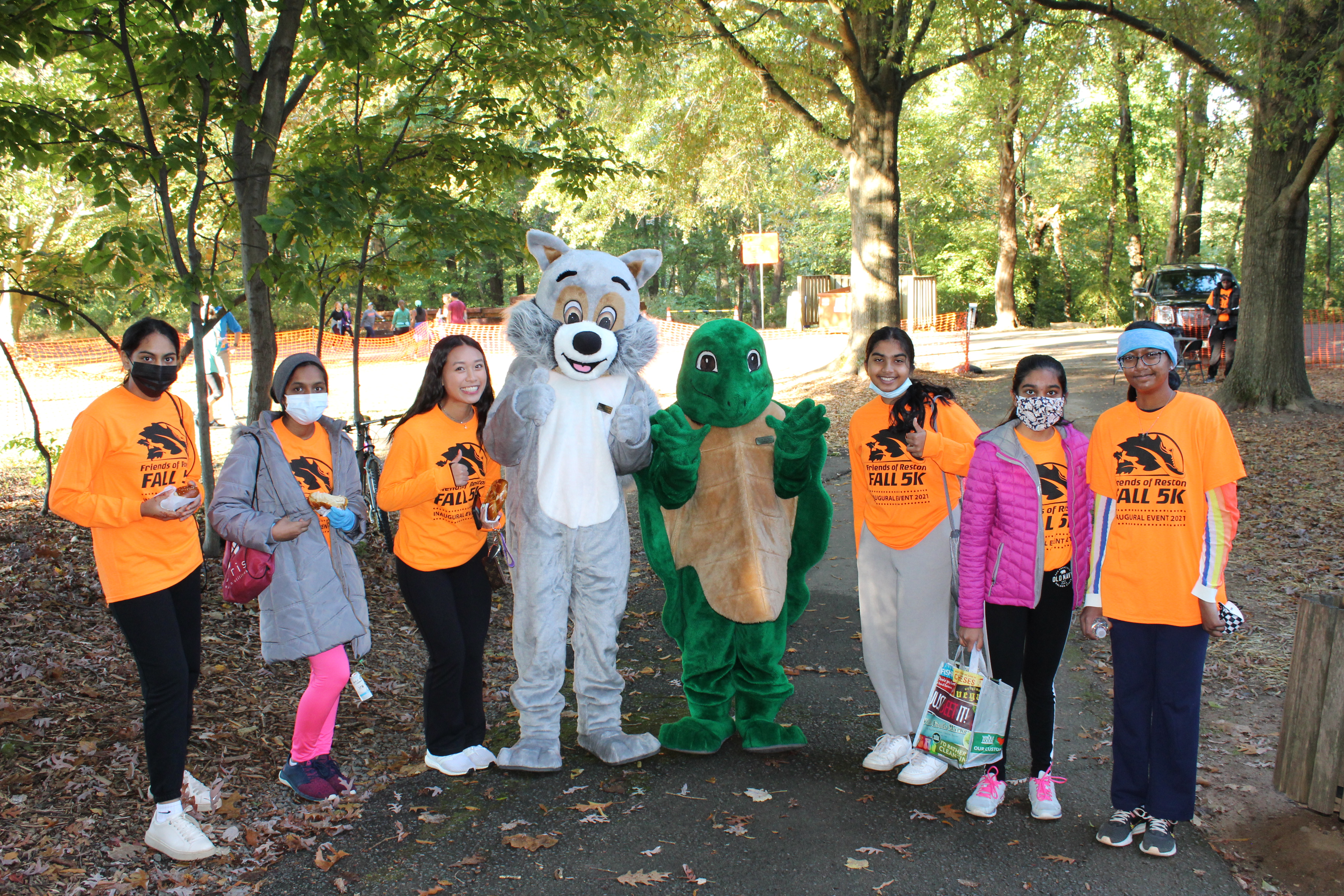 Proceeds from the Friends of Reston Fall 5K will fund youth scholarships and enrichment in Reston Association programs. Friends of Reston (FOR) is the 501(c)(3) non-profit organization that supports Reston Association with funds for educational, scientific and charitable projects. Friends of Reston is grateful for the generous support of CACI International as Gold Sponsor, CDW-G as Silver Sponsor, Marnie Schaar–Compass Real  Estate as Bronze Sponsor, and for Reston Association's support in organizing the first Friends of Reston Fall 5K. 
For information about sponsorships and prize donations, email Friends of Reston Executive Director, Kia Cole-Hines, kia@reston.org or call 703-435-7980.
FOR's flagship achievement is the $1.5M capital campaign for the design and construction of Nature House, the LEED Gold certified, environmental education building at the Walker Nature Center that opened in 2009.