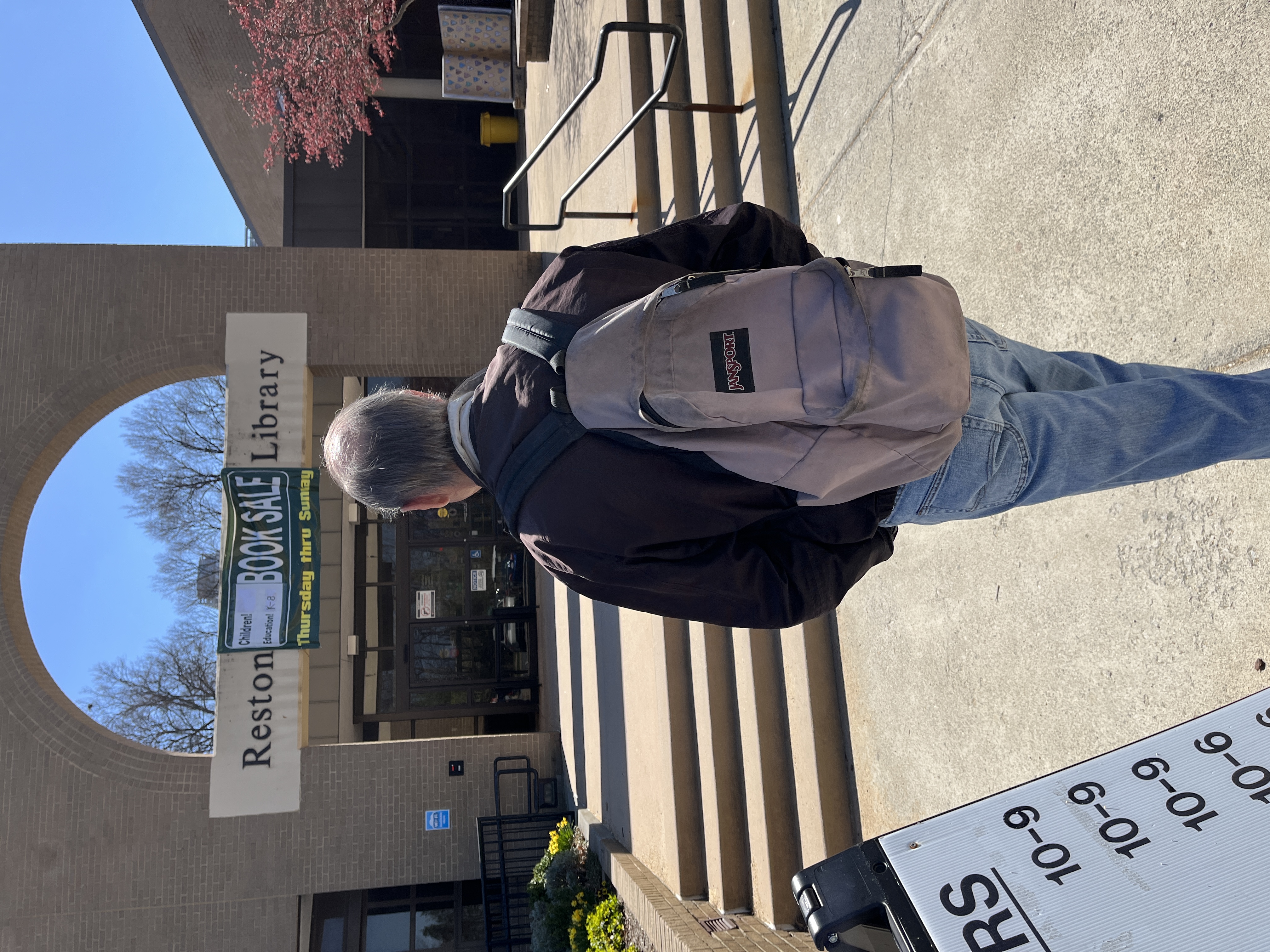 "I'm one of the ESL (English as a Second Language) volunteers (at Reston library). I enjoy it even though now we are doing it virtually. I'm here to check out a book and DVDs. I tried to interest my ESL students by taking out books with audio to practice their language skills, listening to reading, and comprehending. It's not working quite so well yet." 
- Rob Myhre of Reston as he enters Reston Regional Library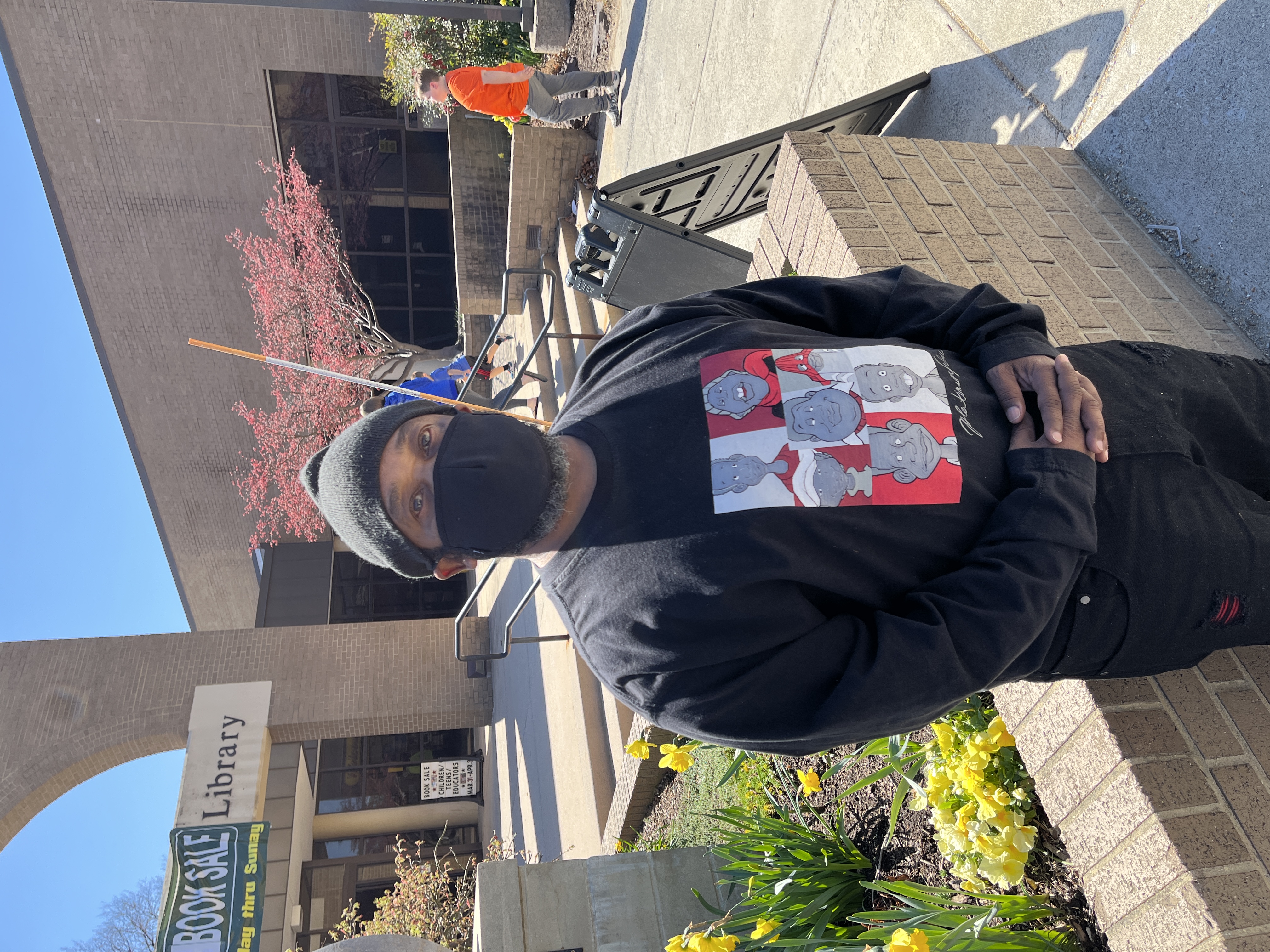 "I bring my family to Reston Regional Library so we can all read different things while we're here. The family can be together as well, and we're able to pick out our books. My three children are 12 years old, and then I have twins. They are five."
-  Keith L. Scott of Reston outside of Reston Regional Library
"I like to come here (to the Reston Regional Library). I did not know a lot about books. So, I came here and discovered many books, and that's how I got interested in reading. Now I'm passing that on to my daughter Kia. She is three. Today, we got some Dr. Seuss and some Curious George books at the book sale." 
-Karishma Singh and her daughter Kyra, 3
National Library Week 2022 began on Sunday, April 3, and ends on Saturday, April 9. The theme for this year is "Connect with Your Library." The Fairfax County Public Library (FCPL) system has recognized that its libraries are places to "Imagine. Discover. Connect." Those three words have served as its tagline and continue to do so today. 
According to Molly Shannon, the 2022 National Library Week Honorary Chair, "Libraries are places where communities connect… But most importantly, libraries join us."
This year's National Library Week focuses on the many offers of libraries that go beyond printed books such as e-books, movies, video games, internet, computers, and activities like storytime, English as Second Language courses, and, in the Fairfax County Public Library system, even pet palace building for small animals.
With this year's core theme of connection accomplished via library services, Connection writers visited several of the area's libraries on Saturday, April 2, and asked patrons, "What library services are you connecting to today?"