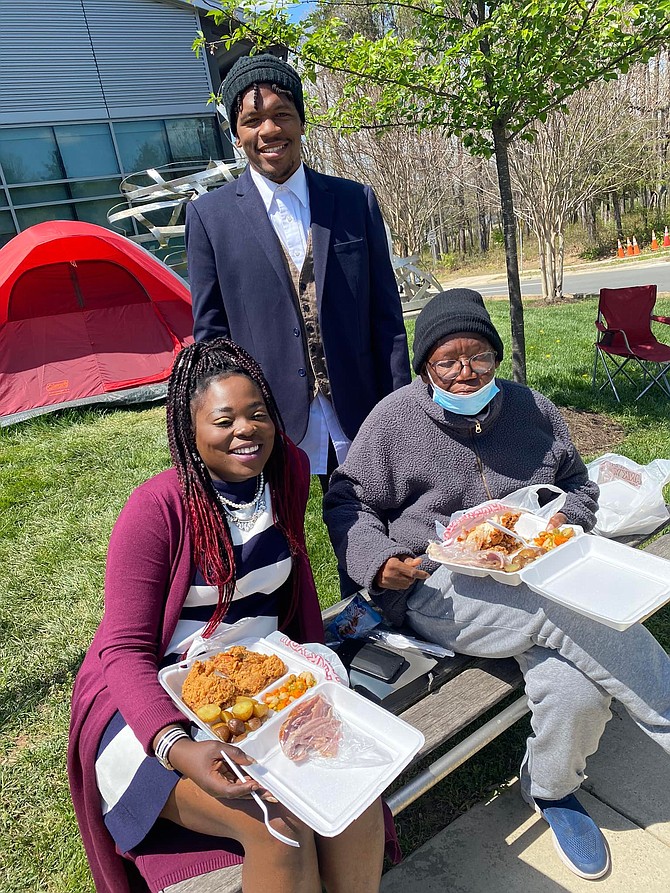 Reston Strong 
posts
: "2 weeks..14 days..336 hours..20160 minutes.. Waiting on both immediate and long-term solutions from our elected officials." It is shortly before noon, April 18.
The day before, on Easter Sunday, senior pastor Vernon C. Walton and members of his congregation, Vienna First Baptist Church, arrive at 1801 Cameron Glen Drive, Reston. There, unhoused individuals live in tents on Fairfax County-owned property. Rev. Walton and his congregation serve 30 Easter dinners to their neighbors, according to Reston Strong organizer Sarah Selvaraj-D'souza. 
Walton visited the tent site on April 12. On his Facebook page, he describes having extensive conversations with the unhoused, some with a bachelor's or master's degree, others with various certifications and skills.
"Missing one weeks' worth of wages can change your circumstance. Missing one month may change your entire life," Walton writes. 
Walton posts Easter Monday: "What a wonderful way to spend Resurrection Sunday … Many of these individuals are working people … As our Fairfax County Board of Supervisors prepares the next budget, let's advocate for additional services and a real investment in affordable housing. No rhetoric, real commitment."