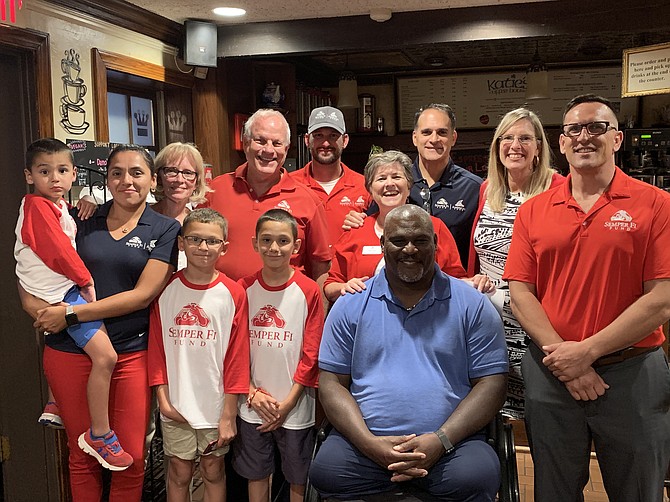 Military Appreciation Mondays (MAM) returns on Sept. 12 at 5:30 and 7:30 p.m in Great Falls. For more than 12 years, Bob Nelson Sr. and the Bob Nelson Real Estate Team have been holding MAM dinners at 
The Old Brogue in Great Falls,
 located at 760 Walker Road.
The annual series raises funds for military causes. The dinner on Sept. 12 will benefit Semper Fi and America's Fund.  The nonprofit organization's website states it is "dedicated to providing individual and tailored case management to help service members from every branch of the U.S. Armed Forces navigate complex medical and emotional recovery after an injury or illness."
Nelson established the Military Appreciation Mondays dinners in memory of Sgt. 1st Class Nathan R. Chapman. He was a Special Forces Communications Sergeant assigned to the 3rd Battalion, 1st Special Forces Group (Airborne), when he was killed in action during Operation Enduring Freedom in Afghanistan on Jan. 4, 2002. He is survived by his wife, daughter, and son.
The way it works is that diners order to buy dinner from the Old Brogue menu. The Brogue, the Bob Nelson Team, and cosponsors each contribute 10 percent of the dinner bill. Usually, the donations end up being one hundred percent of the bill. Reservations are strongly advised. Contact The Old Brogue at (703) 759-3309.