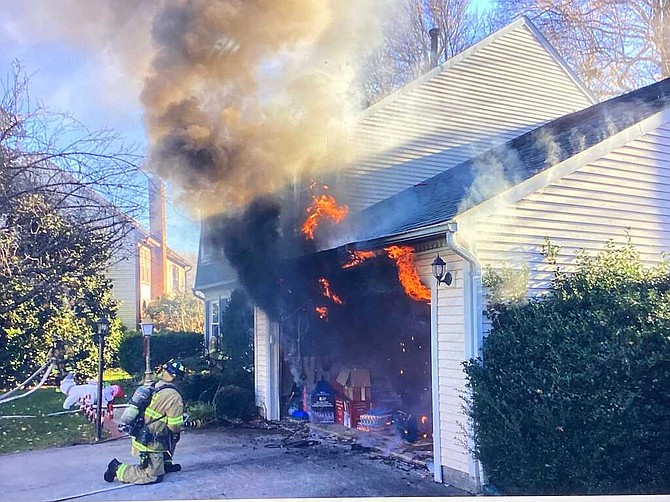 On Thursday, Dec. 1 at 2:24 p.m., units were dispatched for a reported house fire in the 7200 block of Devereux Court in the Kingstowne area of Fairfax County. 
Fairfax County Fire and Rescue
 arrived on the scene of a two and half-story, single-family home with fire showing from the attached garage, extending to the roof. The fire was quickly located and extinguished, fire officials said. Five occupants were home at the time of the fire but there were no reported injuries for either the residents or the fire fighters.
One occupant heard a loud "popping" noise coming from the garage. Upon investigating, the occupant discovered smoke and fire in the garage. All occupants exited the house and called 9-1-1. Smoke alarms were present inside the home but not in the garage. The smoke alarms did not activate due to the location of the fire. Fire Investigators determined the fire was accidental in nature and started in the garage on a work table. The fire was caused by an electrical event involving a laptop computer. Five occupants were displaced because of the fire. Red Cross assistance was offered and declined. Damages as a result of the fire were approximately $43,750.